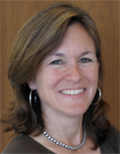 (PRWEB) July 28, 2014
Tracey Woodruff, PhD, MPH, from the UCSF School of Medicine, has been named the honoree of the Children's Environmental Health Network (CEHN) 2014 Science Award, and will be honored at CEHN's Ninth Annual Child Health Advocate Award Reception to be held in Washington, DC on October 6, 2014.
Dr. Woodruff is the Director of UCFS's program on Reproductive Health and the Environment and as well as a Professor in UCFS's Department of Obstetrics, Gynecology, and Reproductive Sciences and the Philip R Lee Institute for Health Policy Studies. She has performed extensive research and policy development in the area of environmental health issues, focusing specifically on early-life development. Her research emphasizes the evaluation of pre-natal exposure to chemicals to advance scientific inquiry, professional training, public education, and health policies that reduce the impact of environmental hazards on reproductive and developmental health. Dr. Woodruff also conceived of and led the trans-disciplinary collaboration that crafted and developed proof of concept of the Navigation Guide systematic review methodology, an improved method for reaching strength of evidence conclusions about environmental exposures.
Prior to joining UCSF, Dr. Woodruff was a senior scientist and policy advisor with the U.S. Environmental Protection Agency (EPA). In 2002, she received the Science and Technology Achievement Award for EPA's first comprehensive characterization of ambient air toxics concentrations, and in 2004 she received the EPA Gold Medal for her service and contribution to the development and publication of the EPA's second edition of America's Children and the Environment: Measures for Contaminants, Body Burdens, and Illnesses. The EPA Silver Medal was awarded to Dr. Woodruff in 2006, for her contribution to the development and publication of EPA's Supplemental Guidance for Assessing Susceptibility from Early-Life Exposure to Carcinogens.
CEHN Science Committee Chair and Board Member, Dr. James Roberts, comments, "Tracey Woodruff's work within the Federal Government at EPA and as a well a respected researcher and professor in the fields of reproductive and environmental health have established her as an outstanding champion and advocate for children. Her dedication to providing effective translation of research findings into information that the general public, health care professionals, and policy makers can understand and act on helps to promote safer environments for our children."
CEHN's Science Award is one of several annual awards presented to distinguished leaders in the field of children's environmental health. Other award categories include Policy, Media, Community, and Youth Leadership. For more information on the 2014 Child Health Advocate Award Reception, visit: http://www.regonline.com/CEHNAward2014.
To see CEHN's past Child Health Advocate Award recipients, visit: http://www.cehn.org/archives/Advocate%20Honorees.
CEHN is a national, nonpartisan, nonprofit whose mission is to protect the developing child from environmental health hazards and promote a healthier environment.