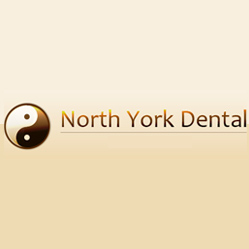 According to those surveyed, the family's main reason for not taking their children to the dentist was financial.
North York, ON (PRWEB) July 25, 2014
A new study conducted by the Hospital for Sick Children and St. Michael's Hospital revealed that 39 percent of all children in the survey under the age of four had yet to see a dentist.
The survey looked at 2,505 children during the years of 2011 and 2013. The children in the survey were all around four years of age. The final result was that about two out of every five children had not had any dental care. Many of these children were from lower-income families and were of East Asian heritage.
The study also shone a light on those most in need of dental care and dental visits: those who were most susceptible to developing cavities were also the children least likely to visit the dentist. This is because there was a high correlation between those who didn't see a dentist within the first year of life and prolonged bottle use. Many also drank more sweetened beverages, which can lead to cavities and other tooth problems.
According to those surveyed, the family's main reason for not taking their children to the dentist was financial. This is one area in which North York Dental has identified a need that they can meet. Lead dentist Dr. Eli Shem-Tov understands the need of these low-income families, and he and his team will continue to strive to meet the needs of everyone in their community regardless of their income level. One of his goals is to increase the number of Toronto children who see a dentist within their first year. Currently, the survey showed that less than one percent of all Toronto children 12 months old or younger had seen a dentist.
One of the reasons why dental services are so important for children at such a young age is that they can often be used to identify problem areas. By identifying these issues early, preventative measures can be taken. These measures are often much cheaper than the surgeries and other treatment options used to correct the problem later in life. Dental cleanings and exams can also help teach and encourage good brushing and flossing behavior, which in turn reduce the number of cavities a child may have. This is an important goal of Dr. Shem-Tov's because the survey noted that 24 percent of all children examined had at least one cavity. A cavity can cause great amounts of pain and make it difficult to eat, leading to poor nutrition. If left untreated, cavities may eventually require a root canal or tooth extraction.
About North York Dental: North York Dental is currently under the directorship of Dr. Eli Shem-Tov, a clinical instructor at the Faculty of Dentistry at the University of Toronto. Dr. Shem-Tov and his team continue the clinic's 30-year history of excellence and care for their patients in the Greater Toronto area. More information about North York Dental and the services offered can be found at http://www.northyorkdental.com or by calling 647-800-6985.