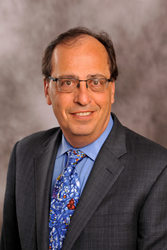 Mt. Kisco, New York (PRWEB) July 28, 2014
Northern Westchester Hospital (NWH) is pleased to announce that the study, "Breast Reconstruction With or Without Human Acellular Dermal Matrices: A Single-Clinic Review of Esthetic Outcomes and Risk Factors for Complications," was published in The American Journal of Cosmetic Surgery. The study, one of the largest ever completed on this topic, was conducted by Northern Westchester Hospital Breast and Plastic Surgeons and examined 881 breast reconstructions over a five-year period. The lead author of the paper was Michael H. Rosenberg, MD and was co-authored by David A. Palaia, MD; Anthony C. Cahan, MD; Karen S. Arthur, MD; Danielle M. DeLuca-Pytell, MD; and Philip C. Bonanno, MD.
Results from this study demonstrate that women experience better overall aesthetic results from breast reconstruction surgery when allograft tissue is used in conjunction with breast implants. Specifically, the analysis showed that women experience more natural-looking, symmetrical breasts, while having a low risk of surgical complications.
Breast cancer remains one of the top three most commonly diagnosed cancers among women in the United States, with an estimated 232,340 new cases in 2013. A large number of these patients undergo surgical treatment to successfully treat their cancer. Helping patients to maintain their confidence and self-esteem after overcoming cancer is an important consideration for all breast surgeons.
"Breast reconstruction has become increasingly important in the total treatment of women with breast cancer," said Dr. Michael H. Rosenberg, FACS, Chief of Plastic Surgery and Associate Medical Director at Northern Westchester Hospital. "Of course, the priority is to cure the cancer. However, re-establishing quality of life and making survivorship as normal as possible is an important modern goal of cancer treatment. When the focus is on the woman with cancer, rather than the cancer itself, breast reconstruction becomes very important."
Breast implants are the most common choice for women undergoing reconstruction and the achievement of ever-better aesthetic results is contributing to their popularity. Two of the most important advances in breast reconstruction are (1) the development of better and safer silicone-gel implants; and (2) the use of allograft in breast reconstruction. Allograft is human tissue, not from the woman herself, such as human acellular dermal matrix (HADM). Dermal matrix is the undersurface of human skin, which provides a very natural result. Acellular means all cells are removed from the dermal substance, leaving only its matrix, or lattice-like structure. Without cells, there is no potential to carry over organisms, such as a virus, or stimulate an immune response.
"If this study helps provide women with the knowledge and reassurance that breast reconstruction is readily available, affordable, effective, and helps them return to a normal life after cancer, we will have achieved something wonderful," added Dr. Rosenberg.
Results show that in both of the HADM groups, the raters noted superior contour in the reconstructed breasts, as well as better position of the implant compared to the no-HADM group. The better aesthetic result was independent of which HADM was used. The perceived aesthetic scores were significantly higher for both the FlexHD and AlloDerm groups, as compared with the no-HADM group. To view a video of Dr. Rosenberg discussing the study, click here. The study can be found in the March 2014 edition of The American Journal of Cosmetic Surgery.
About Northern Westchester Hospital
Northern Westchester Hospital(NWH) provides high-quality, surgically-sophisticated, patient-centered care in Westchester County through a unique combination of medical expertise, leading-edge technology, and a commitment to humanity. More than 700 highly-skilled physicians, state-of-the-art technology and professional caregivers are all in place to ensure that you and your family receive treatment in a caring, respectful and nurturing environment.
NWH has established extensive internal quality measurements that surpass the standards defined by the Centers for Medicare & Medicaid Services (CMS) and the Hospital Quality Alliance (HQA). Our New York surgeons uphold highest quality standards, helping to ensure that the treatment you receive at NWH is among the best in Westchester County and the nation. For a complete list of our services, please visit http://www.nwhc.net.
###
Contact:
Gretchen Mullin
Associate Director, Marketing & Communications
Northern Westchester Hospital
(914) 666-1266