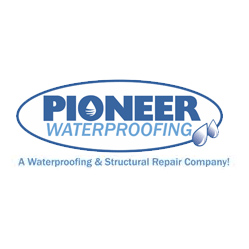 The Ontario Ministry of Health conducted a review of the evidence that showed mould contamination and a number of health issues were connected.
Toronto, ON (PRWEB) July 27, 2014
Pioneer Waterproofing, one of the city's top waterproofing companies, provides services that can prevent the growth of mould by sealing the home, providing basement improvements, and repairing the foundation. The prevention of mould will also help prevent a number of medical problems, including respiratory issues.
The Ontario Ministry of Health conducted a review of the evidence that showed mould contamination and a number of health issues were connected. This panel reviewed all previous evidence and took into account new evidence and findings regarding mould. It included a number of experts on health and mould, including experts from the University of Toronto, the Ministries of Health and Labour, and the Hospital for Sick Children in Toronto.
This panel's findings confirm that there is strong evidence that mould does, indeed, lead to health related issues. These health effects can include increased allergies, asthma, infectious diseases, eye and throat irritations, and more. There's even evidence that should mould can cause pulmonary hemorrhages in infants.
Pioneer Waterproofing understands that no one wants to have mould in their home or be exposed to these life-threatening (or at least life-altering) diseases. One of the reasons why many people spend years with a mould infestation is because it can grow in any dark, damp area. This includes inside the walls and underneath the cabinets. A home or business can be full of mould, yet there's absolutely no outward visible sign of it. A waterproofed building or house leaves no opening for water to enter, which means there's no opportunity for mould to form in these hidden areas.
Pioneer Waterproofing makes use of the latest technology and proven methods to seal homes against water. Basement waterproofing is designed to not only prevent liquids from entering the walls but also water vapour. Basements are another location where damage can be occurring without homeowners being aware of it. Water damage can be done slowly and steadily over years in a location with a high moisture content. Just because there's no water pooling on the floor doesn't mean the area isn't water damaged.
Pioneer Waterproofing makes use of different external and internal waterproofing techniques to prevent moisture from entering the home. Some of these methods focus on removing water from the area, while others are designed to remove water should it breach the structure.
Pioneer Waterproofing urges any homeowner in the Toronto area who has experienced health issues that seemingly have no cause to have their home tested for mould.
About Pioneer Waterproofing: Pioneer Waterproofing is an external and internal waterproofing and structural repair company with offices serving the Hamilton and Calgary Regions and offices in Regina, Edmonton, and the Kitchener/Waterloo area. Pioneer Waterproofing uses a mixture of traditional and new methods to create the best solutions for projects of all sizes. The company has been endorsed by HGTV host Bryan Baeumler of "House of Bryan and "Leave it to Bryan." More about the company and the Helping Homes Foundation can be found at http://www.pioneerwaterproofing.ca or by calling 1-866-460-5438.