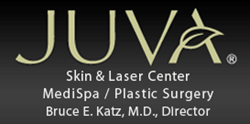 Sunscreen does a good job of protecting against immediate radiation damage, including sunburn, but radiation can still penetrate DNA and lead to melanoma
New York, NY (PRWEB) August 01, 2014
Sun lovers be warned, melanoma is one of the most dangerous forms of skin cancer and is said to kill an estimated 8,790 people in the US annually. With The American Cancer Society estimating that about 120,000 new cases of melanoma are diagnosed in the United States every year, it is becoming increasingly more important that we understand how to properly protect ourselves. According to a study at the Neurosciences Institute, Joint Center of the University Miguel Hernández asked the question: is wearing SPF enough? Dr. Bruce Katz, Clinical Professor of Dermatology at The Mount Sinai School of Medicine explains why sunscreen is not enough to protect skin from damaging UV rays.
The study used genetically-modified mice that were susceptible to melanoma. It was discovered that the UV light triggers mutations in the DNA of melanocytes in the p53 gene. Sunscreen lowered the DNA damage and delayed the development of skin cancer, but could not protect p53 gene against the harms that is caused by UV light.
"Sunscreen does a good job of protecting against immediate radiation damage, including sunburn, but radiation can still penetrate DNA and lead to melanoma;" said Dr. Katz. "This study highlights the importance of taking additional steps to protect yourself against sun damage including wearing loose fitting clothing, wearing a hat and avoiding direct sun exposure when the sun is strongest."
About Dr. Bruce Katz
Dr. Katz, who has been named repeatedly by New York Magazine as one of the best doctors in New York, has been a frequent guest on national and international news shows including the Dr. Oz Show, The Doctors, The View, 20/20, Good Morning America, and CNN. Dr. Katz is a leading innovator of advanced laser technology and is internationally recognized as having pioneered Cellulaze, SmartLipo and the "Madonna Lift" as well as other skin rejuvenation techniques.
"Sunscreens do not fully protect against the development of melanoma, mouse study suggests." ScienceDaily, 14 July 2014. http://www.sciencedaily.com/releases/2014/07/140714100342.htm