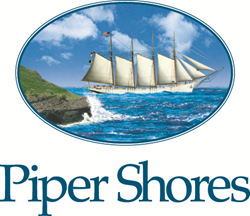 The rating places Piper Shores in the top 5 percent of U.S. retirement communities in terms of financial health and stability.
Scarborough, MAINE (PRWEB) July 28, 2014
Piper Shores has been awarded a prestigious A- credit rating from Fitch Ratings, a nationally recognized statistical rating organization (NRSRO) designated by the U.S. Securities and Exchange Commission. The rating places Piper Shores in the top 5 percent of U.S. retirement communities in terms of financial health and stability. The high A- rating is rare for a single site retirement community with fewer than 15 years of operating history.
"We are very pleased with this rating," says Piper Shores Finance Director Richard Ashley. "Of the over 80 retirement communities Fitch rates, fewer than 10 have earned a rating higher than an A-, which is investment grade, and generally only the top 20% of communities are rated."
The Fitch rating highlights Piper Shores' strong cash and investments position, and validates the community's long-term financial health and stability. This rating provides assurance that Piper Shores can honor its obligations to residents, while maintaining Piper Shores' dedication to exceptional care and amenities.
"People want to know that the investment they make in Piper Shores is a safe investment," says Mr. Ashley. "The Fitch rating tells residents that their investment is safe, and that we will be able to continue to provide exceptional care, continue to invest in our physical plant and amenities, and ensure that the promise of lifecare is available to our residents for many years to come."
Several key factors contributed to the A- rating. In addition to Piper Shores' strong balance sheet, the community's striking coastal setting along Scarborough's coast, and Piper Shores' position as the only non-profit lifecare CCRC in the state of Maine were also factors in the high rating. Piper Shores has consistently maintained over 94 percent campus-wide occupancy since 2009, demonstrating robust demand for its services and providing a steady level of net entrance and monthly fee revenue, which supports profitability.
Fitch notes that Piper Shores' exceptional approach to care, competitive entrance fee pricing, type-A contract, and desirable location will continue to support a strong market position going forward.
Additional information is available at 'http://www.fitchratings.com '.
Read more: http://digitaljournal.com/pr/2041438
About Piper Shores
Piper Shores is the only nonprofit lifecare retirement community in Maine and the first to be recognized by the Commission on Accreditation of Rehabilitation Facilities (CARF) and the Continuing Care Accreditation Commission (CCAC) - the nations' only accrediting body for continuing care retirement communities. Built in 2001 in a style that complements Maine's architectural heritage, Piper Shores is located on 138 acres of beautiful oceanfront property, situated between Higgins Beach and historic Prouts Neck in Scarborough, Maine. Piper Shores is an innovative retirement community that promotes the long-term wellbeing of its residents through a continuum of activities and lifecare services. Piper Shores' residents enjoy active, independent lifestyles with guaranteed priority access to on-site assisted living and skilled nursing care, whenever they may need it. Piper Shores is owned and operated independently by Maine Life Care Retirement Community, Inc., a Maine nonprofit organization, formed by a group of accomplished local individuals to deliver the shared vision of creating an ideal retirement community on the coast of Maine. For more information, visit http://www.pipershores.org or call 207-883-8700.