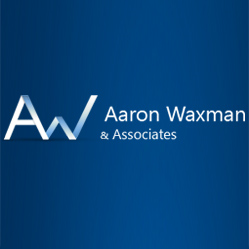 I would rather potential clients ask me questions then find false information elsewhere. It is important for people in this situation to be able to make educated decisions.
Toronto, ON (PRWEB) July 27, 2014
Aaron Waxman and Associates is a firm that practices long-term disability law and is very familiar with disability claims involving substance abuse and addictions.
Long term disability benefits are available to employees under a group policy who become disability as a result of physical or psychological illness or injury. There are many reasons a person may find him or herself unable to work, including substance abuse, drug or alcohol addiction or problem gambling. These conditions might develop after physical trauma, surgery or even develop alongside a psychological illness.
Addictions refer to problem gambling, to drugs and to alcohol. Addiction to alcohol and drugs fall under the category of substance abuse disorders. Both problem gambling and substance abuse disorders and are considered to be a form of mental illness, according to a fact sheet about mental health in the workplace from the Mood Disorders Society of Canada. A mental illness can be severe enough to affect a person's daily functioning.
In the realm of long-term disability claims, it is import to review the exact wording of the policy to know what has to be done in order to continue to meet the definition of disability under the policy.
Aaron Waxman, founder of Aaron Waxman and Associates explains:
"Most policies contain a clause that stipulates that in order to be eligible for benefits, a person has to be engaged in and complete a recognized rehabilitation program that is specifically for the treatment of substance abuse or addictions."
Mr. Waxman also stresses that treatment should not start at the time a person submits the application for long-term disability benefits, but must start earlier: "As there is a waiting period before long-term disability benefits commence, the treatment should begin at or around the date of disability, or during the waiting period."
After the treatment or rehabilitation program ends, it is important that ongoing management takes place. This could include attending Alcoholics Anonymous Gamblers Anonymous meetings or relapse prevention programs.
In long-term disability claims, the burden of proving continued disability lies with the insured person. Insurance companies look for updated medical evidence to be provided and proof that the person continues to attend a program or counseling on an outpatient basis. Records of attendance, medical records, counseling records and any documentation that truly sets out restrictions and limitations will help to substantiate a person's claim.
Mr. Waxman and his associates provide free initial consultations to potential clients whose benefits have been denied. The firm will help potential clients and existing clients navigate their way through the litigation process and ensure their rights are protected. Regardless of what stage the claim is at, Mr. Waxman and his associates will meet with potential clients to answer their questions and give them an honest assessment of their case.
Mr. Waxman wants potential clients to know,
There are no bad questions. Long-term disability benefits provide income replacement while a person is unable to work. I would rather potential clients ask me questions then find false information elsewhere. It is important for people in this situation to be able to make educated decisions.
If you or someone you know has been denied benefits as a result of your insurance company taking the position that you are not participating in treatment or rehabilitation, do not hesitate to consult Aaron Waxman and Associates.
About us:
Aaron Waxman and Associates is a Toronto law firm whose practice is focused on long- term disability claims, short term disability claims, psychological illness claims, critical illness claims, life insurance claims, slip & fall claims, occupier's liability claims, automobile accident claims, traumatic brain injury claims, and other types of personal injury claims.
We only help injured persons; we do not work for insurance companies.
We offer a free, no obligation initial consultation.
We can help you get your life back on track.
Contact us:
t: 416 661-4878
tf: 1-888-955-5342
e: awaxman(at)awaxmanlaw(dot)ca
Twitter: @InjuryLegalFirm
Facebook: Facebook.com/TorontoDisabilityFirm or Facebook.com/DisabilityLegalFirm