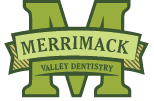 Dracut, MA (PRWEB) July 25, 2014
Dr. Jason Peter Pujo, a dentist in Dracut, MA, gives area residents improved access to important health information with the launch of his new practice name, Merrimack Valley Dentistry, and patient centered educational website. The site showcases Dr. Pujo's commitment to empowering patients and discusses some of the new cosmetic procedures that he now offers including Lumineers® and a newer form of orthodontics called Six Month Smiles® that allows people to correct aesthetic issues with braces in a fraction of the time compared to traditional braces.
Among some of Dr. Pujo's newer treatment offerings are cosmetic procedures to help people achieve the bright, healthy smiles they have always wanted. Lumineers® are a form of veneers that can be positioned over a patient's natural teeth to correct cosmetic flaws such as discoloration or gaps as well as to address teeth that appear short or crooked. Unlike many veneer processes, Lumineers® do not typically require any grinding, drilling, or anesthetic and can be placed in as little as two office visits lasting about an hour each. With Lumineers®, Dr. Pujo can help people seeking a dentist in Dracut, MA enjoy a whole new look that lasts for years.
For patients who want to address crooked teeth but do not want to endure the common two or three years of orthodontics, Dr. Pujo now offers Six Month Smiles®, a newer way to address cosmetic issues with braces in only six months. Six Month Smiles® can be a good option for people who do not have bite issues but who simply want a straighter smile. The brackets and wires are tooth colored to provide a more pleasing appearance during the correction process and are more comfortable to wear as well.
Residents who have been searching for a dentist in Dracut, MA who is committed to providing the best in today's dental advances as well as to their comfort and results should contact Dr. Pujo. As a general dentist, he offers a wide variety of preventative and restorative services including revolutionary new alternatives to traditional orthodontics. Call Dr. Pujo's office or visit his website today for more information.
About The Doctor
Merrimack Valley Dentistry is a general practice offering personalized dental care for patients in Dracut, MA. Dr. Jason Peter Pujo received his Doctor of Dental Medicine from Tufts University School of Dental Medicine and has been practicing in Dracut since 2000. Dr. Pujo and his stellar team of professionals offer a variety of cosmetic and standard dental treatments, which they deliver in a warm, friendly environment. Jason Peter Pujo, DMD is committed to providing patients with the highest standard of personalized care and oral health education. To learn more about the dental services available at Jason Peter Pujo, DMD, please visit http://www.pujodentistry.com or call (978) 957-1898.