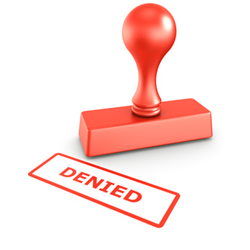 ...once you have been refused entry into the United States, you are red flagged in the system.
(PRWEB) July 28, 2014
The family is all packed, Mickey Mouse ears in one hand and plane tickets in the other. The kids have been looking forward to this trip for months and are beaming with excitement. At the airport, luggage gets checked-in, and the next stop is customs. As your passport is scanned, the customs officer looks down at the screen which says DENIED.
This happens when those with a past criminal record try to visit the United States without an entry waiver. Courtney Lawrence, a record suspension and waiver specialist with Pardon Services Canada, says, "Some people have forgotten their brush with the law as it occurred so many years ago. Others may think, what's the worst that can happen? I've crossed the border before without any issue." Courtney replies, "To be blunt, you've been lucky."
Here are a few things to consider if you do have a criminal record and get denied while trying to travel to the United States. You could have your property confiscated, be arrested, deported or detained. There is also the loss of the money that was spent on travel, and the embarrassed in front of your family, to take into consideration. Not only that, but once you have been refused entry into the United States, you are red flagged in the system. This is also the case for those who have had their US entry waiver expire. There is no exception. Also note that the information from the Canadian Police Information Centre (CPIC) is kept in the American database indefinitely.
Courtney has heard that some individuals have passed through US Customs even with a criminal record, sometimes on numerous occasions. However she notes that after 9/11, the information shared between the United States and Canada has greatly increased and a US waiver is a must. She says, "Normally, a waiver takes 3 to 6 months from the time the application is filed with the Department of Homeland Security, but if you have urgent reasons for entering the United States, it is possible to expedite the process."