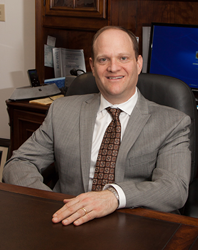 When you have 60 percent of a demographic saying that they want to work, but only 2 percent of them are receiving help, that's a problem.
Fort Lauderdale, Fla (PRWEB) July 31, 2014
Behavioral health expert Ben Brafman knows that returning to the work force can be an important part of recovering from a mental health disorder. New statistics from the National Alliance on Mental Illness (NAMI) show that among those receiving public mental health services in the US, around 80 percent are unemployed. These results were gleaned from a state-by-state survey revealing Maine to have the highest percentage of unemployed people in the public mental health system at 92.6 percent. With an unemployment rate of 56.1 percent, Wyoming had the lowest percentage.
"Whenever we look at statistics we have to be careful," said Brafman, the founder and CEO of The Sylvia Brafman Mental Health Center. "A behavioral health expert frequently comes across statistics that may or may not reflect the situation they are familiar with. However, that's not to say that these results should be discounted. We have to look at what they mean for society and mental health treatment."
NAMI's study also showed that there are 7.1 million people who receive public mental health services across the United States, and 60 percent of those people expressed a desire to work. Less than 2 percent were getting state-supported employment opportunities. NAMI is calling for states to make a greater effort to support mental illness recovery by focusing more on employment services.
"The results of NAMI's study shows us that there is an undeniable gap between people who want to work after mental health treatment and people who are actually working," said Brafman, a behavioral health expert for over 20 years. "We should be careful not to interpret the results to say that people with mental illnesses can't join the work force, because that isn't true. It does suggest that stigma is still alive."
Mental health disorders range from mild to severe, and look different in each individual. Recovery from mental illness is possible, and many people who have been through treatment successfully enter the workforce. Stigma against mental illness is still widespread, with many misconceptions existing about mental health.
"When you have 60 percent of a demographic saying that they want to work, but only 2 percent of them receiving help, that's a problem," said Brafman. "We need to increase the resources available to people who are living with mental illness, to help everyone transition back into the life they are fully capable of living."
Brafman pointed out that the study, while eye-opening, only focused on people in the public sphere. It did not incorporate results from those who are receiving private mental health services and is limited in that regard.
"Mental illness can happen to anyone at any time," said Brafman. "We're not just talking about schizophrenia or bipolar disorder, but veterans with PTSD or mothers with post partum depression. Every one of these people has the potential to work, which can greatly help their recovery. But what would help even more is if there was more quality support to guide them along the way."