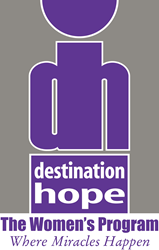 Any time we talk about the reward center of the brain there's the potential for addictive behavior.
Fort Lauderdale, Fla. (PRWEB) July 31, 2014
Destination Hope warns people not to jump to conclusions in response to a recent study out of Harvard that has some comparing tanning 'addiction' to heroin use. Researchers studied the effect of Vitamin D on mice, and discovered that they produced endorphins when exposed to sunlight. This led to drawing inferences for humans, and addresses longstanding speculation over whether or not tanning addiction is a valid disorder.
"Any time we talk about the reward center of the brain there's the potential for addictive behavior," said Ben Brafman, founder and CEO of alcohol and drug rehab for women facility Destination Hope: The Women's Program. "When your brain produces endorphins because of something you're doing, it's natural that you'd want to keep doing it. But we have to be careful of immediately classifying that act as an addiction."
In the study, the mice received injections intended to block the pleasurable feelings from the endorphins. The result was that they stopped seeking out the sun, but they also avoided the area where the injections were administered. Scientists identified this as a possible symptom of addictive behavior, because it showed that the mice didn't want the pleasurable feelings to stop.
"In humans, there are a couple of rewards that can come with tanning," said Brafman. "There are the endorphins from the Vitamin D, but there's also the 'reward' that, for some, comes with associating a tan with looking good. It's that added reward that can increase addictive behavior in people."
Destination Hope's alcohol and Drug rehab for women focuses on avoiding addiction transfer as part of recovery. Addiction transfer occurs when you replace one addiction, such as gambling, for another, like shopping. There is potential for addiction transfer to manifest itself in behaviors associated with tanning, but it may be too early to claim tanning addiction as its own disorder.
"Certainly there are health risks associated with tanning," said Brafman, "but tanning and heroin addiction are two completely different situations. The power of addiction is very complicated and involves multiple factors. Substance addiction is a very debilitating disease that can seriously damage a person's life."
Until we have a deeper understanding of the subject, the link between addictive behaviors of tanning and substance addiction remains tenuous. It should not necessarily be dismissed, however, as someone with addictive tendencies may often display them in various ways, including tanning, eating habits, or even sex. Addiction is a complex disease that affects many people, but it can be treated.
###
Destination Hope: The Women's Program is a full service addiction, drug, alcohol and dual diagnosis drug rehab for women treatment facility in Florida for women suffering from substance abuse and mental health issues. Treatment programs include: drug rehab, alcohol rehab, outpatient rehab, dual diagnosis therapy, family therapy programs, prescription drug rehab aftercare and women's health programs to treat depression, anxiety and eating disorders. Destination Hope: The Women's Program and its partner program, Destination Hope, provide gender specific therapy in an intimate treatment environment. For more information on the center or substance abuse and addiction treatment, please go to http://www.womensdrugrehab.com.