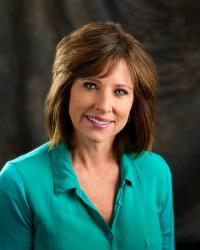 San Francisco - CA (PRWEB) July 28, 2014
Saybrook University Ph.D. graduate Beth Haggett, who developed a focused coaching curriculum called "Coaching Skills for Knowledge Centered Support," will partner with Patton Leadership Consulting to deliver that curriculum to the Veteran's Administration in Topeka, Kansas.
"All too often support staff go to trainings and then learn a new way of doing business, but it's really hard to take this information back and implement it: for most organizations it's much easier to just keep doing things they way they were doing them, even if they're less effective," Dr. Haggett says. "So I created a workshop specifically to help support people when they bring better approaches back to their organizations."
VA systems across the country have come under fire recently for long wait times and poor service. Dr. Haggett's work with the Kansas system is intended to help create better systems for information processing and presentation, which in turn will make the system easier to navigate for veterans in need of assistance.
"Coaching Skills for Knowledge Centered Support" is considered "Best Practices" by The Consortium for Service Innovation, and is licensed to several consulting companies including HDI and DBK & Associates. It focuses on "Appreciation," noticing what people are doing right; "Appreciative Inquiry," using questions to promote learning; "Advocacy," supporting those who are serving as change agents in the organization; and "Reflection," to insure understanding as well as improve self-reflection.
Dr. Haggett, a graduate of Saybrook's School of Mind-Body Medicine, works as an Integrative Psychotherapist at an Integrative Medical Clinic in Midway, Utah. She uses modalities which include hypnosis, guided-imagery, psychoneurobiology, and other complementary therapies, in addition to more traditional therapeutic techniques.
Dr. Haggett will be returning to Saybrook this fall to begin teaching courses on coaching techniques to students who also hope to make a difference in the world.
Saybrook University was founded in 1971 to advance the humanistic research and practice begun by a group of prominent scholars and psychologists, including Abraham Maslow, Rollo May, and Carl Rogers.
One of the first American universities to offer graduate education at a distance for working professionals, Saybrook offers graduate level courses that combine online education with in-person classes, intensive seminars, and conferences. A regionally-accredited nonprofit university that works to inspire transformative change in its students, Saybrook is composed of four schools: the School of Organizational Leadership and Transformation, the School of Mind-Body Medicine, the School of Clinical Psychology, and the School of Psychology and Interdisciplinary Inquiry. Saybrook is accredited by the Western Association of Schools and Colleges (WASC).