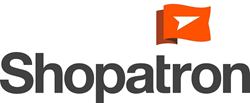 San Luis Obispo, CA (PRWEB) July 25, 2014
In honor of the Tour de France, the largest annual sporting event in the world, Shopatron is pleased to announce double-digit revenue growth among its cycling brand clients.
In 2013, cycling brands powered by Shopatron's cloud-based distributed order management platform saw a 14% increase in gross revenue over 2012. And during the first half of 2014, cycling brands increased nearly 10% year-over-year in order count and 19% in gross revenue. Shopatron-enabled cycling brands have also continued to thrive online since 2009, delivering a 17% compound growth rate in gross revenue over the past five years in same stores sales.
The growth represents a consistent upswing of online cycling sales in an industry historically known for its allegiance to specialized shops and local cycling culture, which previously posed a challenge for brands selling online. Since 2001, Shopatron has paved the road to a new era of bicycle retailing, where premiere cycling brands like Louis Garneau, Ritchey and Litespeed leverage advanced technology to strengthen their relationship with brand-loyal customers by selling direct, while driving sales and traffic to local stores through ship-from-store fulfillment or in-store pickup.
With 70 cycling brands and more than 2,200 dealers using the SaaS technology to deliver a seamless cross-channel purchase experience to the growing number of consumers who start their research on a brand's website, Shopatron's strong following in the cycling industry continues to build momentum.
"Today's empowered shoppers research products online and they want to buy directly from their favorite brands," reports Shopatron CEO Ed Stevens. "Cycling brands are beginning to rely on technology to deliver on these customer expectations without alienating local retailers. Shopatron enables consumers to research and buy bicycles, parts and accessories anytime, anywhere while incorporating the personal touch of the independent bike dealer that fulfilled the order."
For more information on Shopatron and how it helps leading cycling brands grow their business and strengthen dealer relationships, visit http://www.shopatron.com.
About Shopatron
Shopatron is the world's leading provider of cloud-based eCommerce order management. Powered by the patented Shopatron Order Exchange, Shopatron Manufacturer allows branded manufacturers to seamlessly leverage the available inventory in every retail storefront and distribution center when fulfilling online orders. Shopatron makes it easy and affordable to deploy advanced capabilities like in-store pickup and ship-from-store, or a full turnkey eCommerce solution without major up-front costs. Shopatron enables over 1,000 manufacturers to unite their eCommerce programs with their physical retail channels, increasing sales, speeding inventory turns, and delivering a superior purchase experience to online shoppers.