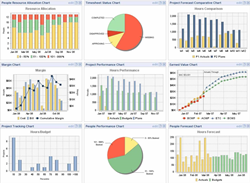 Dulles, VA (PRWEB) July 28, 2014
Unanet, a developer of services automation software that helps project-based organizations manage people and projects for improved efficiency and effectiveness, has announced it will be an exhibitor at the InsideNGO 2014 Annual Conference.
The conference, taking place in Washington, DC from July 29th-31st, is expected to attract up to 1,000 attendees. The Keynote will be delivered by Guy Raz, award-winning reporter and NPR Radio Host. Attendees can potentially earn 15.5 CPE credits by choosing from 100 sessions covering the following: Finance/Grants/Contracts, Cross-Operations, Human Resources, Professional/Organizational Development and IT.
Unanet is used by many non-profit organizations to make more efficient use of their people in managing projects. In particular, Unanet provides organizations with real-time visibility into the distribution and use of funds across development projects, early warning of forecasted overruns, grant management, and project planning, tracking and deliverable management.
InsideNGO Mission:
To strengthen the operational and management capacity of organizations in the global NGO community through effective collaboration, practical solutions, professional development, and advocacy.
About Unanet:
Unanet is a leading provider of Cloud or On-Premise software for project-based organizations. Unanet delivers skills management, resource planning, budgeting & forecasting, time & expense reporting, billing & revenue recognition, and project management reporting. Over 1,000 organizations rely on Unanet to maximize staff utilization, reduce administrative costs by 90%, improve invoicing by 10X, and support forward decision-making for improved operations.