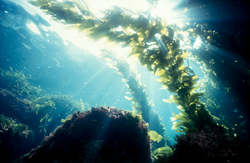 San Francisco, CA (PRWEB) July 29, 2014
Zion Health announces Adama Minerals Seaweed Face Mask with Calcium Montmorillonite clay for purifying skin, preventing adult acne, and deep exfoliation, is now available at Green Planet Grocery in Oswego, NY. With a unique formula of mineral rich sea kelp, detox clay and German chamomile, Adama Minerals Face Mask may be used to enhance circulation and improve complexion.
Sea kelp is a group of brown-green seaweed species that can help detoxify the body. According to Peter Bennett, a naturopath and author of "The Purification Plan," kelp has acids that can bind toxins and draw out impurities in the skin when combined with heat. Kelp is also packed with skin nutrients like omega-3 essential fatty acids and polyphenols.
Zion Health is proud that the organic grocer, Green Planet Grocery, will now carry Adama Minerals Seaweed ClayMask.located in Oswega, NY specializes in organic produce and fresh ingredients. Additionally, their health and wellness section provides expansive resources for those looking to begin living a healthier lifestyle.
Zion's Seaweed Face Mask and natural clay remedies are now available at Green Planet Grocery and health food markets and co-ops throughout the United States and Canada. Zion Health provides its consumers with pure skin and body care products that are 100% vegan, free of parabens and aluminum and formulated using certified organic ingredients whenever possible. For more information on Zion Health products, go to http://www.zionhealth.com.
###