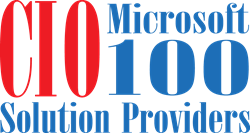 Solana Beach, CA (PRWEB) July 29, 2014
Alternetics, a national provider of business software consulting, was honored in the July issue of CIO Review as one of the Top 100 Most Promising Microsoft Solution Providers 2014. The CIO Review panel, comprised of CEOs, CIOs, VCs, industry analysts and its editorial board, evaluated thousands of vendors in the space.
"Any time your team is recognized as one of 100 on a national basis, it is hard not to be honored and proud," said Kip Smith, CEO of Alternetics. "That being said, we never take for granted the reason we were honored and it is because of our customers. Many of our customers have been there with us from the very beginning 15 years ago. There is a lot of change that happens in 15 years and they have hung with us through it all."
Alternetics was chosen based on its in-depth expertise and approach to delivering integrated and innovative solutions to help streamline operations across the Microsoft landscape.
"We definitely have a different approach to what most would consider traditional technology consulting. Having some of the best technologists, doing the work they love, in a way that customers want, definitely helps," said Smith. "The more-for-less model is not new and has been successful in other industries -- we are just making it work in technology consulting. It is not easy to change the consulting paradigm so many companies are accustom to, but we are committed to keep trying."
Alternetics offers consulting services for Microsoft applications, including Microsoft Dynamics customer relationship management (CRM) software. Alternetics' team of highly skilled and experienced consultants combines their understanding of the sales and marketing process and CRM technology to address the business' challenges of their clients to complete even the most complex CRM consulting projects on time and on budget. Consulting services for MS Dynamics CRM include implementation, integration, optimization, customization and training.