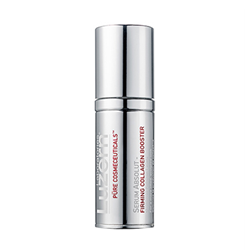 During the day and/or night, use a product that is rich in peptides to stimulate collagen production and boost skin's elasticity.
San Francisco, CA (PRWEB) July 28, 2014
Hormones can wreak havoc on skin, particularly once women reach their forties, fifties, and beyond. Ayla (aylabeauty.com), an online natural skincare boutique and San Francisco-based micro-shop, offers expert advice about menopause-related skin changes and natural anti-aging skincare products for women who are looking to give their skin the nourishment it craves — with visible results.
Many women going through menopause and perimenopause find their skin changing due to the decreased amount of estrogen. Additionally, collagen and elastin levels become depleted. These hormonal changes result in dry skin, acne, loss of firmness, wrinkles, and other skin issues. Women going through this time in their life may also notice their skin lacks radiance, and feels thinner and less firm than before. Top dermatologist Dr. Jeannette Graf recently shared expert advice on Aylabeauty.com to help women navigate through these skin challenges.
Here are Dr. Graf's top tips for skin changes related to menopause:
1) At night, apply a retinoid to keep skin firm.
2) During the day and/or night, use a product that is rich in peptides to stimulate collagen production and boost skin's elasticity.
3) Keep skin moisturized. A moisturizer or serum that contains hyaluronic acid or glycerin will be helpful at easing the dryness that many women experience with menopause.
4) Apply a daily sunscreen, even during the winter: aging skin is more vulnerable to the harmful effects of the sun.
5) Consume a healthy diet, such as the Mediterranean diet, consisting of lots of water with lemon, few processed foods, and very little sugar. Vitamin D3 is a crucial supplement for pre-menopausal and menopausal women as it helps keep skin firm, supports its repair mechanisms, and activates its anti-microbial systems.
Aylabeauty.com features a variety of products containing these ingredients suggested by Dr. Graf to help solve menopause-related skin problems, such as Peter Thomas Roth Retinol Fusion PM, Luzern Firming Collagen Booster, and Luzern La Defense SPF 30. For more information from Dr. Graf about menopause- and perimenopause-related skin challenges, click here.
About Ayla
Ayla is an online beauty retailer that offers consumers personal guidance for skin care that works. To ensure its customers get healthy, great-looking skin from the inside out, Ayla combines the best natural, organic, and "nasty-ingredient-free" products with expert recommendations and holistic skin care advice. Since 2011, aylabeauty.com has built a loyal following for its highly personalized and convenient experience. Ayla is a privately held company with headquarters in San Francisco, CA.