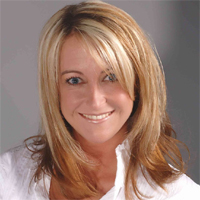 "Mountain's Edge is in the unincorporated town of Enterprise. Mountain's Edge properties qualify for this program."
Las Vegas, NV (PRWEB) September 04, 2014
Las Vegas owned mortgage website All Western Mortgage (http://www.lasvegascustomloans.com/) announces the 4% Down Payment Assistance, an attractive new loan program offering down payment assistance to select Nevada property buyers. With funds made available by the Nevada Rural Housing Authority (NRHA), buyers are eligible for a grant equal to four percent of their down payment.
This program is a true zero down payment program and is offered by the NRHA through the Home At Last program. It is grant money given to property buyers at time of closing on the purchase, and does not have to be repaid under any circumstance.
"This is a completely free cash down payment grant equal to 4 percent of the loan amount," said Casey Moseman of All Western Mortgage. "The money can be applied to both the 3.5% down payment requirement for FHA or closing costs, or to principle reduction. It can be used for any of an FHA Loan, a VA Loan or a USDA Loan."
Listed below are the key qualification guidelines:

Must purchase home as your primary residence
Must complete a home buyer's education course
Available in towns with a population under 150,000 - this includes the townships of
1. Enterprise
2. Summerlin South
3. Whitney
4. Winchester

Minimum of 640 Credit Score required for all applicants
Must meet normal FHA, VA or USDA underwriting requirements
Household Qualifying Income must fall below $95,500 (meaning everyone going on the loan must make less than $95,500 annually)
Debt to Income Ratio must be below 45%
"It is a misconception that the home must be in a rural part of the state. This program works so long as the home you purchase is located in the unincorporated towns of Enterprise, Summerlin South, Whitney or Winchester," said Moseman. "Mountain's Edge is in the unincorporated town of Enterprise. Mountain's Edge properties qualify for this program."
Contact
To learn more about this product and how to find out how to apply, please contact:
Casey Moseman, CMPS NMLS #177506
All Western Mortgage NMLS #14210
8345 W Sunset Rd #380, LV NV 89113
Direct: (702) 271-1274
Fax: (800) 630-0896
cmoseman(at)allwestern(dot)com
http://www.lasvegascustomloans.com/
*Please note, guidelines and program availability change. This is not a guarantee of a loan.