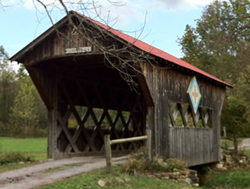 One of the most exciting Festivals on the Calendar - we wouldn't miss it for anything! - Nora SpencerDirector, Folk Nation
Unicoi, Tennessee (PRWEB) August 06, 2014
The Johnson City Folk Festival is shaking up the Mountain Empire.
And Buffalo Mountain in Unicoi, Tennessee is slowly waking up, coming back to life and shaking its trees, rumbling deep and giving notice to this remarkable forest-shrouded Shangri La in the beautiful Buffalo Valley - and all the deer, bear, peacocks, rabbits, turtles and elves, sprites and hobbits within it's charmed boundaries - that September is coming.
September 25th 28th, to be exact. Possum Crossing, The Empty Bottle String Band, Tim Avram, Dulcie Ellenberger... take heed!
Its that time of year when the best musicians, singers, writers, performers and artists from around the United States converge on the beautiful Buffalo Valley and make Buffalo Mountain the epicenter of The American Folk Music movement.
70 musical acts will make the beautiful Buffalo Valley, Buffalo Creek and Jacob's Holler resonate with guitars, voices, trios, harmonicas, cigar box guitars, stand-up bass rigs and anything that can make a sound.
Thursday, September 25th starts with The Judy Chops, a Charlottesville, VA favorite making their first appearance at The Festival, and include Time Sawyer and Johnson City Favorite Son Kryss Dula, a remarkable player and faculty member from local East Tennessee State University.
Additional highlights are the completely packed Pavilion Stage where singers, songwriters and musical iconoclasts hold forth on a seemingly never-ending line up from around the country - a standout is Lou Shields from Chicago who uses cigar-box guitars and skateboard stomp boxes to create magic - the magic that recently sent Muddy Roots Festival crowds into a tizzy in Warrdame, Belgium.
On Saturday and Sunday mornings, the MSG CycloCross riders will be riding the defined race trails through the mountain and holding a number of races throughout the morning. This is MotorCross on bicycles and it is fast, exciting and draws a race crowd dedicated to the sport and The Johnson City Folk Festival!
Cutthroat Shamrock, Dixie Ghost and The Empty Bottle String Band add musical mayhem to this packed-to-the-rafters 4 day Festival. And there is more to come!
The Town of Unicoi - and The Farmhouse Gallery and Gardens where The Johnson City Folk Festival is located - is close to the home of the International Storyteller's Festival in Jonesborough, TN which draws thousands every year. This season The Johnson City Folk Festival will feature The Jonesborough StoryTeller's Guild all weekend, telling their remarkable Stories in a natural amphitheatre on the side of Buffalo Mountain called Jacob's Hollar. Stories are in-the-round with four or five "Teller's" sharing the stage and each block of stories is punctuated by short musical sets from the best singers and songwriters America has to offer.
Saturday night, at the witching hour, the stories turn to Ghost Stories, chilling stories of Mayhem, Murder, Malfeasance and Rambunctiousness... all told amid 100 foot tall trees high up the Buffalo Mountain, in the dark... where no one can help you... in the dark!
Outstanding solo acts are Emma Nelson, Scotty Melton, Dulcie Ellenberger, Abby Parks and Pierce Edens plus local musical loose-cannons Cornbred and Fish Fisher. For a complete list of performers visit The Johnson City Folk Festival website.
The Johnson City Folk Festival has joined with The Buffalo Valley Folk Festival this year and both Festivals will gradually blend together to form The Buffalo Valley Folk Festival. Beer and Wine, as well as Moonshine, will be available to Festival attendees as well as a full compliment of breads, granola bars, Farmhouse BBQ and lunch and dinner delights all prepared, smoked and baked on site at The Peacock Cafe.
Tickets are $10 per day and may be purchased online by going to The Johnson City Folk Festival website; and camping is available as well at $10 per night. You can find additional information on the Tennessee Tourism Website or call the Festival directly at 202-255-1995.