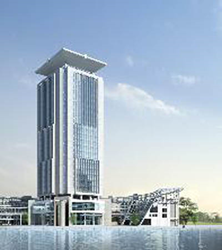 Zhengzhou, China (PRWEB) July 28, 2014
According to iAbrasive latest news, the 8th China Conference on the Application of Diamond and Related Materials is to be held from Sept. 13th to 17th , 2014 in Guilin, Guangxi. The conference is aimed at providing an academic exchange platform for superhard materials, relevant specialists, scholars and entrepreneurs to enhance mutual understanding and cooperation.
1. Sponsors
Superhard Materials & Products Professional Committee of China Materials Research Society
China Nonferrous Metal (Guilin) Geology & Mining Co., Ltd.
MOE Engineering Research Center for Brittle Material Machining
State Key Laboratory of Superhard Materials
2. Organizers
China Nonferrous Metal (Guilin) Geology & Mining Co., Ltd.
"Superhard Material Engineering" Periodical Office
3. Activities
The conference has two parts: memorial activities and academic activities. The latter part contains special theme report by specialists and scholars worldwide and academic exchange.
4. Schedule
Sept 13th Representatives check in
Sept 14th Conference opening ceremony, memorial activities and theme report
Sept 15th Academic report and closing ceremony
Sept 16th Site visit
Sept 17th Representatives return
5. Conference Registering Fee
RMB 188 for one person (including conference affairs, information fee, except accommodation fee)
6. Conference Representatives Relevant Affairs
Time: Sept. 13th to 17th , 2014
Check in: Sept. 13th
Venue: No. 20 , Lijiang Rd. Qixing District, Guilin Sightseeing Hotel (Near the International Conference & Exhibition Center).
Contact information: Jiang Yanlin: 0773-5636382,1378874254
Suyu: 0773-5835409, 13788597035
Linfeng: 0773-5636866,13977324558
Fax: 0773-5636381
For the latest information about abrasives industry, please visit: http://www.iabrasive.com/articles.