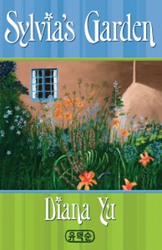 Story of family, love, tradition and the cultural differences that greet immigrants when they arrive in America.
SCOTTSDALE, Ariz. –
(PRWEB) July 28, 2014 -- Julie Jefferson and Michael Kim met at church when they were children, and Julie vowed that she would marry Michael someday. As they grew into young adults, they had no idea their love would blow apart the delicate ecosystem of their familial lives, notes this new novel. Michael's mother, June, is unable to accept Julie's part-African-American heritage and severs ties with the young couple. Julie and Michael find solace in each other's arms and in the home of Sylvia Carter, an activist in the Korean community and lifelong friend to Julie.
Julie and Michael chose to overthrow their parents' expectations, but at what cost? Julie's mother, Kay, is unable to forgive June for rejecting her daughter, and she actively discourages Julie from reaching out to her estranged mother-in-law. Michael's mother seems to be unable to overcome her hurt and her anger, and his father, Stephen, is too cowed by his wife's rage to give his son the approval and love he longs to give. Sylvia has her hands full as she attempts to bring the warring families together for the sake of the young people she loves.
"Sylvia's Garden" is a story of family, love, tradition and the cultural differences that greet immigrants when they arrive in America. Julie and Michael's story could be the story of any young couple in love, trying to make a life in the midst of familial heartbreak.
Author Diana Yu came to the United States from Korea in 1957 to attend college. She was educated at Harvard, George Washington, and Arizona State University. In Korea, she went to Ewha Women's University and Ewha Girls High School both in Seoul. This is Yu's first work of fiction.
----------
For additional information, please visit http://www.dianayubooks.com.
Sylvia's Garden
Diana Yu
Dog Ear Publishing
ISBN: 978-1-4575-2465-3 268 pages $14.95 US
Available at Ingram, Amazon.com, Barnes & Noble and fine bookstores everywhere.
About Dog Ear Publishing, LLC
Dog Ear Publishing offers completely customized self-publishing services for independent authors. We provide cost-effective, fast, and highly profitable services to publish and distribute independently published books. Our book publishing and distribution services reach worldwide. Dog Ear authors retain all rights and complete creative control throughout the entire self-publishing process. Self-publishing services are available globally at http://www.dogearpublishing.net and from our offices in Indianapolis.
Dog Ear Publishing – self-publishing that actually makes sense.