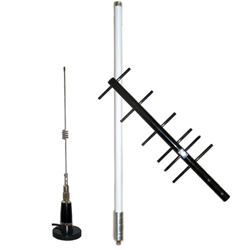 (PRWEB) July 27, 2014
Recently, ZDA Communications, an experienced wireless antenna company, has announced its new range of high end UHF Antenna collection. All the entire new items are offered at low prices. Also, worldwide clients can enjoy a discounted shipping fee when placing orders on the company's website.
The company's online staff updates its website frequently, so that worldwide clients can access the detailed information about its latest products. A large proportion of the international distributors appreciate both its excellent products and great service. According to the company's senior spokesman, the new UHF Antennas can allow the users to pick up stations from two different directions at once. They all feature a long distance reception.
"ZDA Communications is a reliable online supplier of high end wireless antennas. We are now busy selling our new versions of UHF Antennas. As a special offer, all of them are offered with low shipping costs. Additionally, customers who place a big order can enjoy extra discounts. All our designers and production workers are experienced, so you can certainly trust us. By the way, the current promotion will last until August 06, 2014," the company's sales representative says.
For years, ZDA Communications has persisted in using durable materials, and all its items can offer excellent performances. Each of the new UHF Antennas is well made by skilled workers with vast knowledge of product quality and customer satisfaction.
About ZDA Communications
ZDA Communications US LLC is an ISO9001 manufacturer and supplier of all kinds of wireless antennas, including Yagi antennas, Parabolic dish antennas, cell tower sector antennas, External wireless antennas, mobile antennas, Broadband and Ultra Wide Band Antennas. For more detailed information about ZDA Communication and its products, please visit http://www.zdacomm.com/.