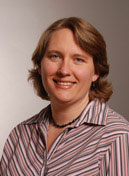 In North America, renewables are in a position to reach grid-parity with traditional fossil fuel-generated electricity within the next decade, or sooner.
Hartford, CT (PRWEB) July 28, 2014
Learn about the clean energy landscape in North America, including renewables, offsets, onsite generation, and carbon footprinting by attending a Webinar presented by the International Society of Sustainability Professionals (ISSP) on Tuesday 8/5 at 2 pm ET/ 11 am PT.
The discussion will be led by Amy Haddon, who is the Vice President of Marketing and Communications for Renewable Choice Energy, a leading renewable energy and climate change solutions provider based in Boulder, CO.
Clean energy generation, transmission, and use is one of the most important topics of our time. Our demand for electricity only continues to grow, while at the same time, carbon emissions have reached historic highs. Renewable energy and emission reductions play a critical role in the mitigation of climate change, while simultaneously increasing reliance on domestic energy production, creating jobs, and reducing air pollution. However, renewables and the role they play in the energy matrix is commonly misunderstood.
Energy generation and consumption and emissions management are at the forefront of many organizations' sustainability strategies. Understanding this landscape is valuable for sustainability practitioners. Voluntary, corporate purchasers of renewable energy are driving the clean energy marketplace. Collectively, these purchasers use billions of kilowatt hours of green power annually, and some of the largest companies in the world are driving the rapid advancement of the clean energy landscape. As a result, for the first time in North America, renewables are in a position to reach grid-parity with traditional fossil fuel-generated electricity within the next decade, or sooner.
Participants of this Webinar will learn the relationship between clean energy generation and consumption and will receive an overview of the various mechanisms and technologies currently deployed in the U.S. and Canada to generate clean power. The Webinar will include a review of the recent acceleration of renewable development, new options for renewable adoption, and clarification on the link between emissions and offsets. Participants will leave the Webinar equipped with greater understanding of North American clean energy and equipped to take part in broader energy conversations as a result.
About the Presenter
In her senior management role at Renewable Choice Energy, Amy Haddon is responsible for the development and deployment of green power and emission reduction communication tools to a wide range of audiences from lay to professional. She is a frequently sought contributor to the sustainability conversation. Amy received a Master's degree in Organizational Performance & Change from Colorado State University, is a trained GRI reporting professional, and is a graduate of the ISSP Sustainability Professional Certificate program.
Webinar Registration
The ISSP North American Clean Energy Webinar will occur on Tuesday, August 5 at 2 pm ET/11 am PT. There is no charge for ISSP members to attend, with a $10 fee for non-members. If you are unable to attend live, please also register to receive a link to the recording. To sign up, go to http://bit.ly/1t3UUA2. Upon registering, participants will receive further instructions on how to login.
About ISSP
The International Society of Sustainability Professionals (ISSP) is the world's leading professional association for sustainability professionals. ISSP is a member-driven association committed to moving the profession of sustainability forward through building strong networks and communities of practice. Webinars, online courses, sustainability certificate, sustainability professional's body of knowledge, special reports, resource directories, and salary surveys are just a sampling of the rich content offered to members. Formed in 2007, ISSP boasts almost 1,000 members from every region of the world. Members share resources and best practices, and develop themselves professionally. For more information about ISSP, its offerings and ISSP Conference 2014, to take place November 12- 14 in Denver, Colorado, please visit http://www.sustainabilityprofessionals.org.