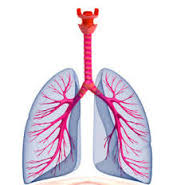 Use of the products included in the recall may cause serious injuries or death.
San Diego, CA (PRWEB) July 29, 2014
AttorneyOne.com, a recognized authority on law, update the website daily regarding all the latest information from the FDA on Single-Width Airway Modules and accessories.
The FDA published on July 25, that GE Healthcare Single-Width Airway Modules (E-MiniC) and Accessories and Extension Modules (N-FC, N-FCREC) are recalled (Class I) because they may fail or provide incorrect CO2 values. They are used to monitor CO2 and respiration rates in patients weighing over 11 pounds.
FDA's reason for the recall is that, in case of incorrect values, physicians may make decisions which could lead to permanent, irreversible impairment or life-threatening changes in patients. An inadequate exchange of gases (hypoventilation) may occur, causing an increased concentration of CO2 (hypercapnia) or even death.
The FDA classified this recall as Class I, meaning use of the products included in the recall may cause serious injuries or death.
Taking into consideration the latest developments, AttorneyOne.com monitor daily and update the website providing accurate information on all relevant FDA safety alerts. Sean Burke, director of Media Relations at AttorneyOne.com, adds, "We are determined to keep an eye on FDA announcements concerning Single-Width Airway Modules and accessories and inform the public. For that reason", he continues, "our focus should squarely fall on investigating these safety alerts and getting the word out."
As the FDA states, "On June 11, 2014, the firm sent an Urgent Medical Device Correction letter to their customers. The letter identified the affected products and problem and provided safety instructions." And the Agency adds, "Customers should read the letter and follow the instructions provided."
AttorneyOne.com has further information on Single-Width Airway Modules and accessories at the website including latest major drug, food, and medical products law news.
Headquartered in San Diego, CA Attorney One was founded in 2004 and is not a law firm. They offer a nationwide legal service which helps consumers find the best representation for their legal needs. You can learn more about Attorney One at our website http://www.attorneyone.com. You can also find us on Facebook at http://www.facebook.com/AttorneyOne. Checkout earlier news from us at http://www.prweb.com/releases/2014/07/prweb12046384.htm.