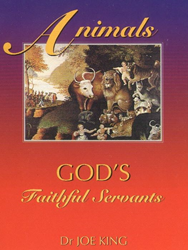 Our pets show us love that persists despite our failures, inadequacies and actions, and teach us the true meaning of unconditional love.
San Antonio, Texas (PRWEB) July 29, 2014
Many who have been through the passing of a beloved pet know the spiritual dilemma that it can bring. It is traditionally taught in Christian faith that animals do not have souls and this is part of what separates animals from humans. However as any animal lover can attest, animals have their own distinct personalities, can love unconditionally and becomes integral parts of the family. Upon their passing, it is difficult to imagine an afterlife without our faithful companions. There are those who believe that animals are spiritual beings and despite classical religious teaching, there are many reasons to believe that animals do have souls.
Christian faith teaching us that God created man to serve Him and then created animals to serve man. Therefore, through their service to man, animals become dedicated servants of God. There are often times that animals are brought into our lives to help teach us spiritual lessons. For example, our pets show us unconditional love that persists despite our failures, inadequacies and actions. This is much like the unconditional love seen in Christian faith. There are numerous biblical references to animals and many animals have representatives in scriptures. During the great flood, Noah and animal pairs representing every living creature were spared and it is written that when He returns to collect the saints for eternity, animals are present, illustrating the important role that animals have as spiritual beings. Given the integral part that animals having played throughout our history, their service to God through man, and the spiritual lessons they teach us all, it is easy to conclude that animals do have souls.
The concept of animal souls can be very comforting following the death of a beloved pet. The loss of a pet can be dramatic and devastating. Death is an unfortunate fact of life that all of us will have to endure and the death of a pet will likely happen several times throughout our lives. Many pet owners go through the same grieving stages experienced during a tragic loss: Denial, Anger, Bargaining, Depression, Acceptance and Hope. Experiencing these stages and grieving are normal parts of the healing process but there are strategies that can help pet owners cope with their loss. The initial recognition and acceptance of the normal grieving process is important, this allows for healing to begin. Surrounding yourself with others who understand your loss, perhaps by joining a support group, can be very valuable for healing. It is best not to make life changing decisions during a time of grieving, as judgment can be impaired. Taking the time to eat right, exercise and looking out for your well being, as well as the well-being of other human and non-human family members is also very important. Praying for strength and understanding in this difficult time can be very soothing. Remember that time heals all wounds and your beloved pet may be done but will certainly not be forgotten.
Our pets play a very important part in our lives, provide us with immense joy and happiness, grant us unconditional love and are our faithful companions. The spiritual healing they provide during times of hardship is a reminder that animals themselves are spiritual beings and thus possess a soul. The loss of a beloved animal family member is a difficult time but all pet owners can take solace in the belief that animals are spiritual beings and that all animals do indeed go to heaven. For more information on animal souls, visit animalsouls.com.