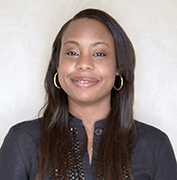 I am passionate about helping couples struggling with infertility build a healthy family. My goal is to provide the highest quality of care that empowers and educates patients so that they understand all current fertility treatment options.
Chicago, IL (PRWEB) July 29, 2014
Obehi Asemota, MD, an infertility specialist with extensive state of the art training has joined the Advanced Fertility Center of Chicago team.
Dr. Asemota specializes in all aspects of reproductive medicine, including ovulation induction, IVF/ICSI, fertility preservation (egg and embryo freezing) third party reproduction (egg donation and gestational carrier), recurrent pregnancy loss, LGBT reproduction and diminished ovarian reserve. She is also an expert surgeon with experience in the most up-to-date minimally invasive surgical techniques with experience in traditional laparoscopy and operative hysteroscopy for treatment of fibroids, uterine septums, and uterine adhesions.
"We are very excited to have Dr. Asemota join our team. She possesses an excellent blend of top-notch education and knowledge with a strong passion for providing outstanding personalized care," says board-certified reproductive endocrinologist Richard Sherbahn, MD, director of the center's in vitro fertilization (IVF) program.
"The Advanced Fertility Center of Chicago has been widely recognized for many years for achieving consistently high IVF success rates. In 2012, our live birth success rate for women under 35 was 55% per egg retrieval, a rate substantially higher than the national average of 43%. For treatments using donor eggs we had a live birth rate of 82% vs. the national average of 57%."
Dr. Asemota was an Instructor at Albert Einstein College of Medicine while completing her fellowship in Reproductive Endocrinology and Infertility at Montefiore Institute of Reproductive Medicine in Hartsdale, NY. She earned her medical degree and completed her residency in obstetrics and gynecology at Drexel University College of Medicine in Philadelphia, serving as the academic chief resident during her last year of training. Dr. Asemota graduated from University of Chicago with a bachelor of science in Biology.
She has written articles and chapters in various journals and books including Obstetrics & Gynecology, and Fertility & Sterility and has been the recipient of numerous scholarships, honors, and awards throughout her academic career and medical training. Dr. Asemota is a member of both the American College of Obstetrics and Gynecology and the American Society for Reproductive Medicine
"I am excited to join the Advanced Fertility of Chicago, a prestigious world class center that offers the full spectrum of advanced reproductive technology services including in-vitro fertilization (IVF), intracytoplasmic sperm injection (ICSI), pre-implantation genetic diagnosis, egg donation and egg freezing. Being part of a team that offers all of these services and also demonstrates consistently high IVF success rates is important to me."
Dr. Asemota sees patients at the Advanced Fertility Center of Chicago offices in Gurnee and Crystal Lake. For more information or to make an appointment, contact Dr. Asemota's office at (847) 662-1818. The website is advancedfertility.com, where you can see details about the services offered and learn from over 300 articles on various fertility issues and IVF.