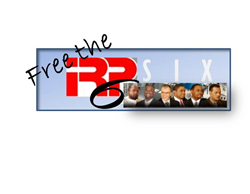 Justice delayed is justice denied
Denver, Colorado (PRWEB) July 29, 2014
Advocacy group, A Just Cause, is not surprised at the newly released update from the United States 9/11 Commission, that 10 years after 9/11, the safety and security of the United States is no better.
According to the Bipartisan Policy Center's 9/11 report tenth anniversary review, Today's Rising Terrorist Threat and the Danger to the United States: Reflections on the Tenth Anniversary of The 9/11 Commission Report, "We have learned, 'The struggle against terrorism is far from over—rather, it has entered a new and dangerous phase; Foreign fighters returning from Syria (and now Iraq) pose a grave threat to the U.S. homeland and Western Europe; Cyber readiness lags far behind the threat; Congress has proved resistant to needed reforms; and Counterterrorism fatigue and a waning sense of urgency among the public threaten U.S. security.'" (Today's Rising Terrorist Threat and the Danger to the United States: Reflections on the Tenth Anniversary of The 9/11 Commission Report (July 2014), Executive Summary, pp 7-8, Bipartisan Policy Center, http://www.bipartisanpolicy.org)
"Through our work with the IRP6, A Just Cause is keenly aware of the state of affairs regarding this nation's fight against terrorism," says Sam Thurman, A Just Cause. "The recent Tenth Anniversary Report of the 9/11 Commission findings confirms what the IRP6 have maintained over the past several years… that being the Department of Homeland Security and agencies like it are far from having a viable solution to help law enforcement fight terrorism," Thurman adds. "It's no secret that programs like the Virtual Case File and the Sentinel projects fall significantly below the threshold of what intelligence and law enforcement agencies need," says Thurman.
According to the Bipartisan Policy Center's report, "The threat remains grave, and the trend lines in many parts of the world are pointing in the wrong direction. We cannot afford to be complacent—vigorous counterterrorism efforts are as important as ever. Without public support, the government will not be able to sustain the robust capabilities and policies needed to keep Americans safe." (Tenth Anniversary of The 9/11 Commission Report (July 2014), Bipartisan Policy Center, http://www.bipartisanpolicy.org)
The Bipartisan Policy Center's report reflects on recent acts of terror in the United States during the Boston Marathon Bombing as well as the growth of groups internationally like the Islamic State of Iraq and Syria (ISIS). The report states, "These two events—neither of which was orchestrated by the al Qaeda hierarchy that attacked America on 9/11—show us that the terrorist threat has not disappeared. Rather, it is evolving in new and worrisome directions. The challenge today is to identify, understand, and be proactive about these changes—before they develop into attacks against the United States." (Tenth Anniversary of The 9/11 Commission Report (July 2014), Bipartisan Policy Center, http://www.bipartisanpolicy.org)
"I think what's most troubling about the recent Bipartisan Policy Center report is that the six gentlemen we are advocating for, the IRP6, did several demos for the Department of Homeland Security 10 years ago showing their Case Investigative Lifecycle (CILC) software," says Thurman. "The IRP CILC software addresses many of the concerns that unfortunately still exists when it comes to securing our homeland," Thurman adds.
"One might ask why isn't IRP sharing the capabilities of their software with the federal government now? The sad truth is that the IRP6 have been held in federal prison for the past two years, accused and convicted of wrongdoing, while we at A Just Cause believe there is clear evidence of their innocence," proclaims Thurman.
The IRP6 case concerns an African-American company (IRP Solutions Corporation) in Colorado that developed criminal investigations software for federal, state and local law enforcement. A Just Cause says the IRP6 were wrongfully convicted in 2011. They have since been incarcerated at the Federal Prison Camp in Florence, Colorado for two years while A Just Cause questions the unusual length of time for getting an appellate decision. The IRP6 and supporters continue to maintain their innocence and are seeking intervention from Congress (D. Ct. No. 1:09-CR-00266-CMA).
Retired Federal Judges Honorable H. Lee Sarokin and Honorable U.W. Clemon have written/spoken publicly about the status of the appeal in the IRP6 case and how there are grounds for reversal or dismissal. Judge Sarokin has posted four writings to Huffington Post. "If ever the saying 'Justice delayed is justice denied' has applicability, it is in this strange case. Defendants who may be innocent and whose constitutional rights were likely violated sit in prison; their families sit at home awaiting the court's judgment; an entire community sits and awaits their return. And Justice sits and awaits a ruling," writes Retired Federal Judge H. Lee Sarokin. (The Case of the Missing Transcript Becomes Stranger Yet (Part IV), Huffington Post, http://www.huffingtonpost.com/judge-h-lee-sarokin/the-case-of-the-missing-t_2_b_5619097.html)
"Federal officials and the public should be outraged by the status of the IRP6 case," emphasizes Thurman. "The Bipartisan Policy Center report shows that our nation faces terrorist threats everyday, and to think of the IRP6 still sitting in prison is very disturbing," Thurman says.
Court records show that during the trial of the IRP6, Assistant U.S Attorney Matthew Kirsch (Denver, Colorado) objected to the IRP6 elaborating on the software that the company developed, and according to court records asked not to share this information with the jury. "The Government never denied that the software product was viable and requested that this critical point be omitted from the jury. Appellants and Banks had a legitimate business with a viable product." (Doc. 617, pp. 1889:19; Vol. II, pp. 2839-2842, Excerpt from the principal brief on page 7, Document: 01018936683 filed with the court).
"I believe that if the jury fully understood IRP Solutions' business there wouldn't have been a conviction, but Assistant U.S. Attorney Matthew Kirsch didn't want the jury to know about our business efforts," says Banks. "This is a key point because the jury was not fully informed and that did not help the judicial process," Banks adds. Court records show that Assistant U.S. Attorney Kirsch wrote in a motion, "Even if the Defendants could establish how evidence relating to events or information after February 2005 was relevant, any such evidence should be excluded based on Rule 403. Evidence of the capabilities and the status of the Defendants' software after February , 2005, will only sidetrack the jury on issues which, at best, are tangentially related to the facts at issue." (Ct. No. 1:09-CR-00266-CMA, Government's Motion In Limine, Document 430, 8/25/11)
"Part of what is under appeal now is to allow evidence that the company was real and had a real product," says Thurman. "We want to prove that the IRP6 were not involved in fraudulent activity, but were doing everything they could to close business so they could settle their debt," Thurman concludes.
"CILC® is built on a methodology and framework that rapidly adapts to agency-specific processes and procedures across diverse investigative genres, including administrative, criminal, civil, regulatory, and compliance investigations," says incarcerated IRP6 executive, Gary Walker (IRP CEO and Chief Architect of CILC software).
"Because CILC® is a web portal solution manufactured expressly for handling all types of investigations, the software functionality can be accessed by agency personnel anywhere in the world," adds Walker. "The web-based GUI is a key part of the operational concept for the CILC® application. It guides the user into certain norms of interaction with the application to accomplish conventional operational procedures. This process is known as the workflow process, and is significance for investigative and enforcement agencies, and we know that even after over 10 years the IRP® framework can still address and support the anti-terrorism efforts of the United States," expounds Walker.
"The CILC software that we developed is a unique tool that helps law enforcement agencies in their efforts with Criminal Intelligence and Crime Analysis," exclaims David Banks, IRP6 (IRP Chief Operating Officer). "Managing intelligence operations with the vast amounts of non-integrated incident and investigative data is a complicated problem for law enforcement agencies. Intelligence organizations must be able to rapidly collect, collate, evaluate, analyze and disseminate contextually accurate information for effective forecasting, prediction and planning of interdiction operations. CILC can do this and more," Banks adds.
"It saddens me to be sitting in prison for over two years knowing that I developed a software solution that can help our nation and to hear that we are no better off than we were on September 10th," expresses Walker.
"DHS representatives from Immigration and Customs Enforcement, Secret Service, Federal Air Marshals, and Border Patrol, as well as retired agents from the FBI, provided valuable subject matter expertise about federal investigative and intelligence operations to IRP Solutions. CILC can be deployed for a single agency or implemented for multi-agency investigations," adds Banks.
According to the Bipartisan Policy Center's report, "The senior leaders with whom we spoke are uniformly alarmed by the cyber threat to the country. One former agency head said, "We are at September 10th levels in terms of cyber preparedness." American companies' most-sensitive patented technologies and intellectual property, U.S. universities' research and development, and the nation's defense capabilities and critical infrastructure, are all under cyber attack." (Tenth Anniversary of The 9/11 Commission Report (July 2014), Bipartisan Policy Center, http://www.bipartisanpolicy.org)
"One should question if the actions of AUSA Kirsch is negatively impacting our nations ability to fight terrorism," ponders Thurman. "I truly believe that if the jury in the IRP6 trial had be given all of the information about the IRP, their business, their software, and their intent, these six men would not be in prison and more than likely would have completed their efforts with the federal government," Thurman continues. "The jury didn't even get to hear that an analysis was done on the software and that IRP was legitimate with a viable solution," Thurman concludes.
A Just Cause found that the CILC software offers over 40 features to include it being: secure, adaptable, web-enabled, audit capable, multi-level case management, confidential sources/informants module, leads management, tip referral, operations management, investigations case management, information sharing, document management and imaging (forms generation and management), chain of custody, and evidence tracking.
Court records (Ct. No. 1:09-CR-00266-CMA) show that during the trial of the IRP executives, software forensics expert Don Vilfer of Califorensics analyzed the CILC software (Vilfer previously had over 20 years of experience with the FBI as an Analyst). According to the analysis conducted by Califorensics, "The software (CILC) contained many notable features, making it a functional product for the intended consumer (Califorensics Analysis, Case 1:09-cr-00266-CMA Document 298-2, 10/8/10 USDC Colorado)." Court records also show that the report stated, "No one software application would meet the needs of all agencies, but the functionality that we observed in our review of the CILC software would undoubtedly be of interest to many law enforcement agencies (Califorensics Analysis, Case 1:09-cr-00266-CMA Document 298-2, 10/8/10 USDC Colorado)."
"Court records show that evidence of the validity of the CILC software, as well as other key testimony were not allowed during trial," says Thurman. "According to court testimony, IRP Solutions met with the Department of Homeland Security and provided a quote to deliver one module of their software to the government… a quote that exceeded $100 million (for the Consolidated Enforcement Environment Initiative). Records show that the federal government spent over $1 billion on what the government has called failed efforts at this type of software (Virtual Case File and Sentinel,http://www.justice.gov/oig/reports/FBI/a0740/intro.htm)," concludes Thurman.
The IRP6 (Kendrick Barnes, Gary L. Walker, Demetrius K. Harper, Clinton A. Stewart, David A. Zirpolo and David A. Banks) have been incarcerated for over two years (US District Court for the District of Colorado, Judge Christine M. Arguello, D. Ct. No. 1:09-CR-00266-CMA; Case Nos: NO. 11-1487, Case Nos. 11-1488, 11-1489, 11-1490, 11-1491 and 11-1492).
Appellate Court panel includes the Honorable Senior Judge Bobby R. Baldock, Honorable Judge Harris L. Hartz, and Honorable Judge Jerome A. Holmes
For more information about the story of the IRP6 or for copies of the legal filings go to http://www.freetheirp6.org.
Related press releases: http://www.a-justcause.com/#!press-releases/c21pq
Petition to Release over 200 Pages of Transcript in the IRP6 Case: http://www.change.org/petitions/attorney-general-eric-holder-investigate-federal-case-of-irp6-200-pages-of-court-transcript-missing