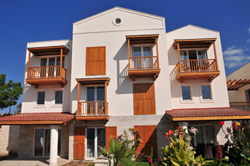 Highly praised beaches will obviously widen the appeal for Turkey property investors.
(PRWEB UK) 30 July 2014
The Blue Flag Awards are certificates of quality which are given to beaches based on the cleanliness and beauty of the sand as well as the bathing quality of the sea (i.e. no waste) flow. Other factors include the environmental management of the area as well as coastal protection.
Judges last month awarded beaches in Turkey a total of 387 Blue Flag awards, ranking the country amongst the top three who applied. Only Greece with 408 Blue Flags and Spain with 571 scored higher. France (where the awards originally started) was just behind Turkey with 379 Blue Flags while Portugal was next with 298.
Oceanwide Properties MD Suleyman Akbay said: "We are delighted, but not surprised, to hear of Turkey ranking so highly in the beautiful beach awards. Anyone who comes here is always amazed at how clear and clean the water is while many of the beaches are so secluded they are almost pristine. Certainly if it's miles and miles of white sand you're looking for then Turkey is the place to come.
"Fethiye and Kalkan in particular have always been popular with Turkey property investors looking to secure a holiday home in the area, and this news of even more highly praised beaches can only widen their appeal I'd have thought."
Turkey has always enjoyed a highly rated presence in the Blue Flag Awards table. The ranking takes into account European nations as well as South Africa, Morocco, Tunisia, New Zealand, Brazil, Canada and the Caribbean. This year, a further eight Turkish beaches, in the Mugla region, were awarded the distinction. Beaches in areas such as Kalkan, Fethiye and other Mediterranean coastal towns and villages have already had a beach bill of health for a number of years now.
Antalya meanwhile boasts 197 Blue Flag beaches - the highest number for a Turkish province - in addition to six marinas with the award. The latter were introduced in recent years.
The Blue Flag awards have been in existence since 1985 and are currently promoted by the European Commission.
Meanwhile, Oceanwide Properties has been marketing and selling properties in the Mediterranean coastal resorts of Turkey since 2005. They are particularly active in the Fethiye, Side and Antalya areas. The company have also recently moved into the increasingly popular Istanbul. UK property investors meanwhile can call into the company's London office for convenience and to make an initial appointment.
Back in Turkey the Oceanwide Properties head office is in Fethiye where vendors can find a multi-lingual staff fully-versed in the latest digital and off-line marketing techniques. Those seeking Turkey property meanwhile are able to access an impressive portfolio of family villas and one bedroom apartments. For more information on the company, and to search current properties for sale, take a look at their website at OceanwideProperties.co.uk.