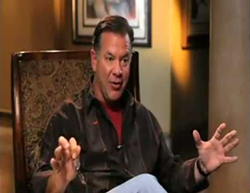 Sharon Lechter is THE gold standard for Women Entrepreneurs as a bestselling author, and US Presidential advisor for financial literacy. Sharon herself has raised the bar for all women leaders.- Jim Piccolo
Phoenix, Arizona (PRWEB) July 28, 2014
Global Bank Academy's "Inside the Boardroom" Show Host "Mr. Chairman" Jim Piccolo Announces Guest Appearance of Must-Hear Entrepreneur and International Best-Selling Author Sharon Lechter.
Jim Piccolo, http://youtu.be/rf0qxAYRLIE host of popular Blog Talk Radio broadcast "Inside the Boardroom", is pleased to announce that Sharon Lechter, founder and CEO of the financial education organization, Pay Your Family First, will make a special guest appearance on his Monday night, July 28 broadcast at 10 pm EST (7 pm PST).
Sharon is an entrepreneur, author, philanthropist, international speaker, licensed CPA, Chartered Global Management Accountant and a mother and grandmother. She is founder and CEO of Pay Your Family First, a financial education organization. Regarded as a global expert on financial literacy, Sharon has served as a national spokeswoman and Presidential Advisor on the topic.
A pioneer in developing new technologies, programs and products, Sharon has strived to educate children using fun, innovative yet challenging methods. Since 1992, she has focused her efforts on creating and distributing financial education books, games and experience-oriented learning products. Co-authoring international bestseller "Rich Dad Poor Dad" in 1997, she went on to produce 14 other books in the "Rich Dad" series. During 10 years as CEO of the Rich Dad Company, she led the brand to international success. As the global economy challenges and downturns began in 2008, the Napoleon Hill Foundation requested Sharon's help re-energizing Napoleon Hill's teachings, resulting in three international bestsellers. Her latest release, "Think and Grow Rich for Women", appeared in June, 2014. Appointed to the first President's Advisory Council on Financial Literacy in 2008, she became a national spokesperson for financial literacy for the National CPA Financial Literacy Commission in 2009.
Sharon gives back to the world communities through both volunteering and philanthropy. Her concern for women's health is reflected by her membership on the Business Advisory Board for EmpowHER. She is also board member of Women Presidents' Organization and Childhelp. Sharon and her husband, Michael, were honored with Childhelp's 2002 Spirit of the Children Award, reflecting their concern about child abuse. Sharon is an Instructor for the Thunderbird School of Global Management for both its Artemis Program and its partnerships with the U.S. Department of State and Goldman Sachs 10,000 Women program. Sharon was key in the 2013 passage of Arizona SB1449, legislation requiring financial literacy concepts to be permanently incorporated into economics standards.
Sharon was also named as a 2005 Woman of Distinction by the Crohn's & Colitis Foundation of America, awarded the 2012 Positively Powerful Women Award for Philanthropic Leadership, and recognized by the Phoenix Business Journal as one of 2013's 25 Dynamic Women in Business. She was honored by National Bank of Arizona as 2013 Woman of the Year. Arizona Business Magazine lists her as one of the 50 most Influential Women in Arizona Business. Learn more about Sharon at http://www.SharonLechter.com.
Host Jim Piccolo, Chairman of the Board of Directors of Global Bank Academy, bring business experience spanning over 25 years, from President and CEO of a privately held multi-national manufacturing company to a publicly traded international marketing company with four wholly-owned subsidiaries in the US, plus international concerns. Jim has the uncanny ability to recognize market opportunities and acts quickly to create thriving businesses. In recent years, Mr. Piccolo has created or acquired over 40 innovative companies in which he maintains control or significant ownership interest, including Piccolo International University, The Real Market Experts, Nouveau Riche Academy, iWizard Holding, The Mortgage Store-USA, Number Won Accountants, Inc. and others. http://youtu.be/rf0qxAYRLIE
Jim Piccolo will interview Sharon LIVE on Inside the Boardroom, Global Bank Academy's weekly Blog Talk Radio broadcast. He broadcasts live each Monday, presenting guests and topics important to businesspeople. Jim invites you to join in to hear the captivating discussion with Sharon Lechter next Monday, July 28 at 7 pm EST. To access the broadcast, visit http://www.blogtalkradio.com/globalbankradio or dial 347-855-8566.