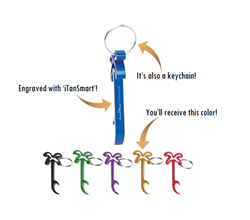 We want to show our appreciation with a gift.
Fort Myers, FL (PRWEB) July 29, 2014
Summer is a time to enjoy the outdoors and ample sunshine. With sun exposure comes many benefits, as well as risks, that can be reduced with the proper attire or sunscreen. Even after taking such precautions, however, gauging exactly how much sun is too much seems to be a virtually impossible task. The iTanSmart suntan app is a trusted, fail-proof method of eliminating the guesswork from sun exposure in order to prevent painful and potentially dangerous sunburns, skin damage, and skin cancer.
iTanSmart is patented iOS suntan app for Apple iPhones, iPods, and iPads that recently received a 'big thumbs up' in the New York Times App Smart column. The app works by using real-time UV Index data from space satellites to keep track of users' time in the sun and minimize their risk of overexposure to harmful UV rays. iTanSmart provides a tailored approach to sun exposure management by prompting users to enter criteria such as skin type, SPF, and location type. The app then alerts users with audible chimes and screen notifications when it's time to leave the sun or reapply sunscreen, before overexposure occurs.
iTanSmart was created by President of UV Technologies, Kevin McGuire. McGuire's inspiration for the app stemmed from discovering age spots on his face resulting from years of overexposure to the sun. Since iTanSmart's launch, McGuire has unfortunately been diagnosed with Basal Cell Carcinoma skin cancer. Now, he is more determined than ever to spread skin cancer awareness and get the app in as many hands as possible. Through the summer giveaway, McGuire hopes to promote the effort, gain user feedback to gauge the app's success, and express appreciation for valued customers with a gift.
For users to receive a gold, palm-tree shaped bottle opener that doubles as a keychain, they must simply:
1. Download the free or paid (only $1.99 — ad-free with extra settings!) version of iTanSmart.
2. Leave an honest review of the app in iTunes.
3. E-mail freeopener(at)itansmart(dot)com or tweet to @iTanSmart with #freeopener and the nickname used in his or her review.
To make mailing arrangements, UV Technologies will direct message on Twitter or e-mail those that fulfill all three requirements. Users must have a legitimate mailing address anywhere in the continental U.S.
This summer, be rewarded for a smart download and a step toward safer sun exposure — enter the giveaway before August 16th, 2014 for a chance to receive 1 of just 200 openers!
If you would like further information on iTanSmart, please contact:
UV Technologies, LLC
iTanSmart in Apple App Store
Email: sales(at)itansmart(dot)com
+(941) 548-7964
About UV Technologies, LLC:
UV Technologies, LLC's mission is to provide innovative products for customers' health and well-being. iTanSmart is a patented sun tanning application developed for Apple iPhones, iPods, and iPads. UV-Aid is a patent pending photo-oxidation technology that helps prevent cold and flu. UV Technologies is an accredited business member of the Better Business Bureau. Visit http://www.uvaid.com for more information.