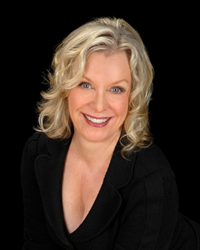 Christmas decorators rate social media ahead of traditional media, such as magazines and television, as a source of new decorating ideas, so marketers need a social media strategy to boost sales this coming season
Stevens, PA (PRWEB) July 30, 2014
It's Christmas in July and Unity Marketing has a gift for marketers of seasonal decorations: Social media is the way to connect with the huge target market for Christmas decorations and attract them to your brand or store to get them to buy. This is one of the many important and actionable findings from a new concise study of the Christmas decorations market, entitled Christmas Decorations Snapshot Report.
Unity Marketing reports that a huge swath of American households celebrate Christmas by decorating their homes. "Our latest survey found that some 80% of U.S. households decorate their home for Christmas, Hanukkah or other winter holiday. It is hard to think of any cultural tradition that cuts across so many different American households, regardless of age, income, marital status or lifestage," says Pam Danziger, president of Unity Marketing and lead researcher on the new study of the Christmas decorations market.
"But while Christmas decorating is widely practiced, marketers and retailers are not making the most of that huge potential market for Christmas decorations because only a portion of those who decorate also go on to buy new decorations each year. Those most likely to purchase new decorations are much more narrowly defined demographically and psychographically," Danziger explains.
"Marketers need to bridge the gap between this huge potential market of decorators and turn them into active buyers. The new Christmas Decorations Snapshot Report translates the data from the new survey into concrete ways decorations marketers can meet the customers' needs revealed in this survey. It is packed with findings from the latest research that lead directly to recommendations and strategies for marketers to use to build their business," Danziger says.
Marketers should use social media to inspire Christmas decorators and drive them to the store to shop
Social media, it turns out, is one of the most powerful tools in marketers' arsenal to bridge the gap between the huge potential market (i.e. those who decorate for Christmas) and actual purchasers (i.e. those who bought decorations for past holidays). Click here for a chart of where decorators get new inspiration for Christmas decorating.
Danziger explains, "In the survey decorators rate social media ahead of traditional media, such as magazines and television, as a source of new decorating ideas. This is a call to action not to waste a bundle of money in traditional advertising, but to make social media a critical part of this year's communications strategy." Danziger stresses the importance of this finding for:

Leading brands, such as Department 56, Christopher Radko and Kurt Adler;
National retailers, like Target, Lowe's, Walmart, Home Depot and Bed Bath & Beyond and its Christmas-specialty chain, Christmas Tree Shops; and
Small independent retailers that can use social media effectively to inspire shoppers in their local community to visit their store for decorating inspiration.
About the Christmas Decorations Survey
Nearly 700 consumers with incomes from $25k and above were surveyed in May 2014 about their most recent Christmas decorations purchases. Out of the total sample, a majority of those surveyed, some 56%, reported making a decorations purchase to celebrate the Christmas or winter holidays in 2013 or making a purchase immediately after the Christmas holiday. In addition, those who decorated their homes for Christmas, including both recent buyers and non-buyers, were surveyed about their decorating traditions.
This concise report reveals the latest data about recent buyers of Christmas decorators -- what they bought, where they shopped, how much they spent and what influenced them in those purchases. It also delves into Christmas decorating practices, such as types of decorations used, favorite themes and colors for decorations, so marketers can be assured their product offerings meet specific customer needs.
About Pam Danziger and Unity Marketing
Pamela N. Danziger is an internationally recognized expert specializing in consumer insights for marketers targeting the affluent consumer. She is president of Unity Marketing, a marketing consulting firm she founded in 1992. Pam received the 2007 Global Luxury Award for top luxury industry achievers presented at the Global Luxury Forum by Harper's Bazaar. Luxury Daily named Pam to its list of "Women to Watch in 2013." She is a member of Jim Blasingame: The Small Business Advocate's Brain Trust and a contributing columnist to The Robin Report, a monthly newsletter for senior executives in the retail, fashion, beauty, consumer products and related industries.
Pam's latest book is Putting the Luxe Back in Luxury: How new consumer values are redefining the way we market luxury (Paramount Market Publishing, 2011). Her other books include Shopping: Why We Love It and How Retailers Can Create the Ultimate Customer Experience, published by Kaplan Publishing in October 2006; Let Them Eat Cake: Marketing Luxury to the Masses-as well as the Classes, (Dearborn Trade Publishing, $27, hardcover) and Why People Buy Things They Don't Need: Understanding and Predicting Consumer Behavior (Chicago: Dearborn Trade Publishing, 2004).