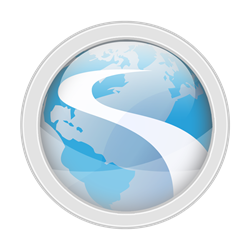 This new app is ideal for the transition to the Globally Harmonized System of hazard communication.
(PRWEB) August 04, 2014
The SDS Finder App can now be downloaded for free on the App Store and Google Play. This App allows any employee with a smartphone to search for whichever SDS they need on demand with a password-protected login. Users will quickly find the desired SDS using ERA's streamlined search options, including product ID, supplier, description, or keyword. SDSs can also be favorited and saved to be accessed offline. The app can find SDSs in any format a manufacturer might need, including doc, jpeg, png, PDF, excel, gif, and PowerPoint.
The SDS Finder App offers advanced functionality to improve response time to emergencies and incidents. One feature is the ability to compare SDS revision dates and email SDS data to anyone - including upper-level management, suppliers, and emergency responders directly from the app.
ERA's co-founder, Sarah Sajedi, emphasizes that this app is ideal for the transition to the Globally Harmonized System of hazard communication. As upstream and downstream manufacturers are re-authoring their SDSs and labels, the new app from ERA is the perfect addition to a newly improved Hazard Communication Standard for any company.
About ERA Environmental Management Solutions specializes in web-based environmental management software for the automotive, oil and gas, and manufacturing industries. ERA's software combines more than 20 years of environmental compliance expertise with cutting-edge technology to provide environmental managers with the most accurate environmental and chemical data through a unique data transfer system for 3rd party vendors. ERA's software has been implemented globally by some of the world's most successful manufacturers, including Volkswagen, Oshkosh, BMW, Toyota, Power Service, Nalco, and Martin Resources.