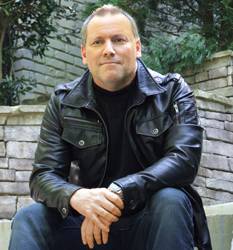 "I am very excited to provide my expertise to Berkshire Hathaway's audience," said Jordan Frankel, home security expert and founder of Global Security Experts.
Atlanta, GA (PRWEB) July 29, 2014
Home security journalist and industry expert, Jordan Frankel, founder of Global Security Experts, today announced his new home security advice blog written exclusively for Berkshire Hathaway's Ohio real estate website. The blog will focus on home security news and feature advice and commentary from Frankel.
Berkshire Hathaway HomeServices, a leading real estate brokerage network, approached Frankel for his extensive home security knowledge. In addition to connecting home buyers and sellers, Berkshire Hathaway provides housing and real estate information and news for their readers through an online blog and information hub. Topics include advice for home buyers and sellers, information on the housing market, and now home security.
Frankel is known throughout industry as a leading resource for law enforcement, homeowners and security professionals alike for his innovative security inventions and solutions. Also known as the Security Sensei, Frankel has spent nearly twenty years in the security industry and invented numerous home security devices such as the OnGARD security door brace, designed to prevent violent home invasions. Frankel is also considered the go-to guy for celebrities, CEOs and government agencies for customized security solutions. Frankel's products and security tips have been featured on Oprah, Fox News, and dozens of print publications, and he tweets to over 80,000 Twitter followers daily from his personal Twitter profile, @securitysensei_.
Frankel's security knowledge and ingenuity made him a perfect fit for Berkshire Hathaway's residential real estate website. Starting early July, Frankel began providing his unique viewpoint to blog readers on Berkshire Hathaway's Ohio real estate website. Topics so far have included DIY home security, innovative home security products, and the importance of professional home security inspections/evaluations. Reader response to date has been overwhelmingly positive, and if that trend continues, Frankel's blog could be expanded to other Berkshire Hathaway real estate websites nationwide.
"I am very excited to provide my expertise to Berkshire Hathaway's audience," said Frankel. "My primary focus for the past twenty years has been to educate consumers in affordable ways of securing their homes against common thieves and violent home invaders. Any opportunity to expand my reach, and hopefully prevent more break-ins and increase public awareness, is a welcome one."
For more information on Frankel's home security consulting and products, visit http://www.globalsecurityexperts.com/
To read Frankel's blog on Berkshire Hathaway HomeServices' website, visit http://www.ohiohomesandrealestate.com/blog/home-security/
About Global Security Experts:
For nearly two decades, Jordan Frankel has led the professionals at Global Security Experts in providing affordable, customized home security solutions for the everyday citizen. Global Security Experts offers the latest state-of-the-art security devices and physical deterrents to home invasion, as well as on-site training to families, businesses and individuals worldwide. Frankel, known as the Security Sensei, is a highly trusted authority in the field of residential security. He has completed home security makeovers and trainings for celebrities, high-profile business executives, and even a former President of the United States. Frankel and his revolutionary security inventions have been featured on several national television shows and in news outlets throughout the country, including The Oprah Show, The Rachael Ray Show, Fox News, The Boston Herald and more. Additionally, Frankel has authored countless articles for a variety of the most respected security publications worldwide. To learn more and to find out what Global Security Experts can do for you, visit http://www.globalsecurityexperts.com.