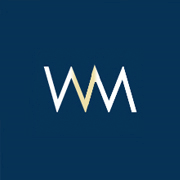 We at Wagner, Vaughan & McLaughlin believe it is a great honor to hold the respect of our peers.
Tampa Bay, FL (PRWEB) July 31, 2014
When voting began in October 2013 to select this year's Legal Elite attorneys, Florida Trend invited all in-state members of the Florida Bar to participate. Now in its eleventh edition, Florida Trend's "Florida Legal Elite" listing includes this year the 1,165 Florida lawyers chosen by their peers as representing exemplary standards of excellence in their profession. Wagner, Vaughan & McLaughlin is pleased and proud to announce that two of their own have been chosen for this year's honor: partners Alan Wagner and Jason Whittemore, recognized as 2014 Florida Legal Elites for their outstanding work in the practice area of Civil Trial law.
A panel consisting of previous Legal Elite winners from different practice areas in cities across the state oversaw the selection process and the compilation of the list of finalists. The resulting Legal Elite roster represents fewer than two percent of the active Florida Bar members who practice in Florida. During the voting process, lawyers were asked to name attorneys whom they highly respect and would recommend to peers and clients. In addition, voters were asked to name three "up and coming" attorneys, and finally, in a separate category, excellent attorneys working in the government and non-profit sectors.
Wagner, Vaughan & McLaughlin attorneys and staff believe it is a great honor to hold the respect of their peers. The attorneys want to additionally thank wonderfully capable staff, and are particularly grateful for the many years of trust their clients have placed in them. Alan and Jason are part of a strong team that works tirelessly to obtain justice for their clients, a team that regards compassion and hard work as pillars by which to live and work.
About Wagner, Vaughan & McLaughlin
Wagner, Vaughan & McLaughlin has been protecting the injured and producing legal landmarks since its establishment in Tampa in 1967. Our commitment to our clients and the legal system goes far beyond the courtroom. We routinely aid in efforts to maintain and strengthen the vital jury system, fight legislative limitations on damage awards for the pain and suffering of injured plaintiffs, and oppose the "tort reform" that favors only the negligent and powerful. Wagner, Vaughan & McLaughlin lawyers and staff are dedicated to improving the lives of injured plaintiffs in the Tampa Bay community, Florida, and beyond.
Contact Wagner, Vaughan & McLaughlin
Wagner, Vaughan & McLaughlin
601 Bayshore Boulevard, Suite 910
Tampa, FL 33606
(813) 225-4000
http://www.wagnerlaw.com