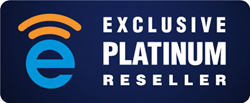 "The court reporting industry hasn't seen a technological shift like eDepoze since the introduction of realtime transcription." Esquire CEO Perry Solomon
Atlanta, GA (PRWEB) July 29, 2014
eDepoze, LLC (http://www.eDepoze.com), the leading paperless deposition software provider, today announced it has named Esquire Deposition Solutions (http://www.esquiresolutions.com), the nation's leading provider of court reporting, video, and translation services, as its exclusive Platinum reseller partner.
Using eDepoze's cloud-based, paperless deposition software, litigators simply bring a laptop or iPad to the deposition—instead of binders or boxes of paper exhibits—to mark and introduce exhibits electronically. eDepoze helps streamline the deposition while retaining the benefits of the familiar paper process.
Through this partnership, Esquire's clients will have the ability to experience a robust, completely digital deposition experience—from electronic scheduling and video conferencing, through exhibits at deposition, to online repository and billing—using all of the innovative, time- and cost-saving tools Esquire offers.
"Esquire is one of the largest court reporting firms in the world, and is a significant partner to have on board as an exclusive Platinum reseller," said Shawn Kennedy, Esq., CEO of eDepoze. "With the commitment Esquire has made to achieve Platinum status, the firm further demonstrates its industry leadership by leveraging the latest technology to deliver convenience and significant cost savings to its clients."
"Esquire has always been a leader in introducing cutting-edge deposition technologies to the legal community," said Esquire CEO Perry Solomon. "The court reporting industry hasn't seen a technological shift like eDepoze since the introduction of realtime transcription. Esquire recognizes the importance of being in the forefront of that shift and eliminating the tedious paper shuffling that has always plagued litigators."
Upcoming Webinar
Attend the upcoming webinar, "No Paper Required: Digital Depositions Have Arrived" on Thursday, August 14, 2014, at noon EST, featuring presenters Shawn Kennedy, Esq., CEO of eDepoze, and Avi Stadler, Esq., General Counsel, Esquire Deposition Solutions, to learn more about what the complete digital deposition experience from Esquire Deposition Solutions and eDepoze can do for you.
About eDepoze, LLC:
eDepoze, LLC is a cloud computing company whose flagship product, eDepoze, is a powerful yet easy-to-use cloud-based deposition software system—with an iPad or web browser interface—that delivers the convenience, efficiency and cost-effectiveness of a paperless deposition while mirroring the tried-and-true deposition process that litigators have used for decades. eDepoze, LLC is headquartered in Irvine, CA. For more information, visit eDepoze.com.
About Esquire Deposition Solutions:
Esquire has been providing world-class deposition services for over 25 years. With more than 40 offices nationwide, Esquire offers exceptional convenience and local support for clients, featuring deposition conference rooms, and video conferencing and arbitration suites. Esquire's dedicated, highly skilled local court reporters ensure that each deposition goes smoothly and is of the highest quality, wherever the case takes you.
Esquire's technology, deep expertise in handling complex matters including Intellectual Property, Antitrust, Mass Torts, Construction and more, and focus on delivering superior client service have driven its unparalleled growth.
Service offerings include:

For more information or to schedule a deposition, call 1.800.211.DEPO or visit esquiresolutions.com.
Media Contacts:
Ashley Allman
For eDepoze, LLC
206.390.8731
ashleymarieallman(at)gmail.com
Rhonda Sneed
For Esquire Deposition Solutions
404.443.7151
rhonda.sneed(at)esquiresolutions.com