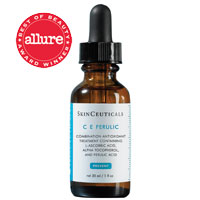 'Customer ratings and reviews carry far more weight than anything we can say about our products. Shoppers gain insight from those interested in the same products and brands.'
Gold River, CA (PRWEB) July 29, 2014
SkinStore.com, the nation's leading e-commerce specialty retailer providing scientifically sound solutions for healing and maintaining healthy skin, launched their Customer Favorites campaign.
Shopping in an online environment presents challenges for something as intimate as skin care and beauty. Product descriptions might be complete, but lack a personal element, such as how a given moisturizer feels or smells. Customer ratings and reviews let other shoppers know about first-hand experience with products, including ease of use, value and actual results. The one-to-five star rating system is easy to recognize at a glance. SkinStore's reviews span the breadth of their site, covering all departments, brands and product types.
Writing reviews helps others and contributes to the overall effectiveness of the program. It's fast, easy and anyone with a SkinStore.com account can rate and review any product.
"Customer ratings and reviews carry far more weight than anything we can say about our products. Shoppers gain insight from those interested in the same products and brands," said Kari Necker, Director of Merchandising for Skinstore.com.
About SkinStore.com
Physician-founded in 1997, SkinStore carries over 200 premium brands of skin care, cosmetics, hair care, beauty tools and fragrances from around the world, including high quality products normally found only in luxury spas, fine department stores and dermatologist offices. Free shipping is applied to all U.S. orders over $49, and an esthetician-staffed call center is available Monday through Friday to answer customer questions. The company is headquartered in Gold River (Sacramento), California with enterprises in Sydney, Australia and affiliates in Hangzhou, China. For more information visit SkinStore.com, SkincareStore.com.au or SkinStoreChina.com.
Contact Information
Denise McDonald, Content & Production Manager
SkinStore
http://www.skinstore.com
916-475-1427
###