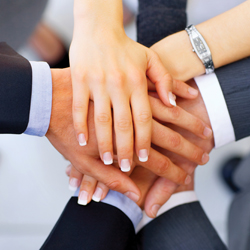 (PRWEB) August 05, 2014
SkillPath Seminars, the nation's leader in business skills training since 1989, is excited to announce that their bestselling team-focused training opportunity is now being presented in this area. Coaching and Teambuilding Skills for Managers and Supervisors teaches the tips, techniques and insider tricks from the country's leading coaching experts—information it has taken years to compile—and delivers them all in just one fast-paced and lively day of learning.
SkillPath sought out the most respected coaches and leaders in the business world and found they shared nine critical success indicators. These criteria, including support, communication, conflict management, motivation, credibility and others—and the keys to incorporating them into a teambuilding action plan—are explained in this power-packed seminar. Management and administrators who want to know how to get exceptional performance from average people, who need to bring new energy into bogged-down work groups, who are faced with uncooperative or conflicting team members, or who just want to sharpen their overall leadership skills and add fresh new tools to their skill sets will find what they're looking for in this career-boosting training program.
A team leader who recently attended Coaching and Teambuilding Skills for Managers and Supervisors rated the course "Excellent" and added this on her evaluation: "It's refreshing to attend a seminar which gives specific and relevant training aligned to the leadership model."
That's what this course is designed to do—share clear, easy-to-use tips and techniques that apply to today's workplaces. Agenda topics include: Putting together a team that gets results … Inspiring others to reach high and succeed … Polishing leadership skills … Meetings that trigger action … Becoming a team leader famous for results … and so much more!
And now the most affordable and convenient program for improving a team's bottom-line results is taking enrollments for upcoming event dates in this area. Attendees at the local presentation of Coaching and Teambuilding Skills for Managers and Supervisors will enjoy the chance to get away from the office for a day to learn from a professional trainer with a track record of expertise. No dry lectures or coaching philosophy—participants come away with real-world, job-tested methods presented by a teambuilding authority who knows how to educate and inspire audience members to greater levels of cohesive team success—quickly and easily.
Who will benefit from this course? Team leaders, line supervisors, personnel managers, department heads, training specialists, small business owners, school administrators—anyone who supervises others or is responsible for getting results from the efforts of a group of people will see measurable results after applying the proven techniques learned in this class.
Millions of satisfied customers have turned to SkillPath to enhance their business skills. Another recent attendee of Coaching and Teambuilding Skills for Managers and Supervisors had this to say: "Very eye-opening with strategies I can and will implement ASAP. Relatable to any industry."
The cost of this popular course is $199. Enroll by phone, e-mail or on-line. To sign up for classes or for more information on Coaching and Teambuilding Skills for Managers and Supervisors, see http://www.skillpath.com. SkillPath also offers local seminar updates and special e-mail only discounts at http://www.skillpath.com/?emr.