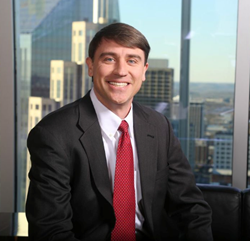 Nashville, TN (PRWEB) July 29, 2014
PhyMed Healthcare Group, a physician-owned practice management company specializing in anesthesia, pain management and critical care, has named Ryan Dorr as its chief information officer.
"Ryan came to PhyMed in May 2013 as our vice president of information technology, and has quickly become an essential part of our organization and leadership team," says Dr. Frederick Miller, president and chief executive officer. "Technological innovation is a cornerstone of our strategic vision and Ryan is playing a significant role in helping us to build and maintain a leadership position in the market place."
Prior to joining PhyMed, Dorr was assistant vice president within Information Technology at Ardent Health Services. At Ardent Dorr directed a team of 50 to help achieve Meaningful Use certification for the electronic health records system of 7 hospitals.
He began his career at Accenture (formerly Andersen Consulting) where he spent eight years building high performing teams across the sectors of healthcare, communications and resources. Before joining Ardent, Dorr successfully managed the implementation of revenue cycle management at a multi-site acute care hospital.
Since joining PhyMed, Dorr and his team have put in place systems and processes to create a scalable IT infrastructure for the company, which will include the implementation of an advanced EHR for anesthesia services.
About PhyMed Healthcare Group
Based in Nashville, PhyMed Healthcare Group is a physician-owned leader of anesthesia, pain management and critical care professionals, and is committed to providing focused, proactive and innovative business solutions that foster high-quality, care-centered results. PhyMed Healthcare Group is a trusted partner proudly serving healthcare systems; ambulatory surgery centers (ASCs) and office-based anesthesia in multiple states. PhyMed consists of over 350 clinicians including more than 100 anesthesiologists and 250 CRNAs. To learn more, visit (http://www.PhyMed.com).