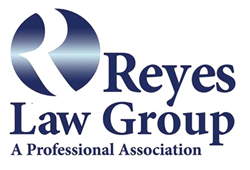 When we say, we "defend your property, and preserve your rights" - we mean it!
Davie, FL (PRWEB) July 30, 2014
The Reyes Law Group Real Estate Legal Team continues to obtain favorable results for their clients. This particular instance, Case No.:12-03722(11) Broward County Courthouse, Ft. Ld., FL, involved a client that was 79 payments past due (meaning over 5 years), had an original loan with a rate of 8.47%, owed approximately $376,341.37, and paid a monthly payment of $2,178.95.
With the new trial mod plan, the client will pay as follows:
1) $1, 430.57 PITI (a savings of $ 748.38 a month);
2) Have a new interest rate at 3.749%; and the last magical touch, …
3) The client receives a principal reduction in the amount of $ 203k!
This, all while in litigation for over 2 years, and a foreclosure sale date looming. (Additionally, when the client receives the permanent loan modification, the "force placed" insurance the bank obtained for regular insurance will be replace which should provide our client an additional $400- $500 savings a month.)
Lenders understand that approving a short-sale, even with a waiver of deficiency, will at least have them receiving the remaining balance due at closing. As a consequence, loan modifications are more difficult than ever. Yet, the Reyes Law Group Real Estate Legal Team has 5 years of focused experience to rely upon when negotiating loan modifications with lenders. Negotiating terms that you can live with, can and do make a difference in the life of a family. Keeping the home your kids grew up in, or if necessary, helping you negotiate a short-sale approval with proper waiver terms (that allows families to keep their financial futures intact) is one among several things we do well at RLG.
Whether we represent you, your family or your business, when we say, we "defend your property, and preserve your rights" - we mean it!