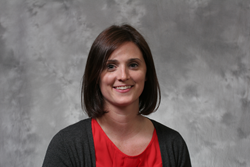 Columbus, Ohio (PRWEB) July 29, 2014
Kingsdale Gynecologic Associates, a Division of MaternOhio Clinical Associates, Inc., is pleased to announce that Dr. Brianne Plante has joined its private practice. She is currently accepting new patients.
A graduate of Lake Erie College of Osteopathic Medicine in Bradenton, Fla, Dr. Plante will practice at the Powell and West Lane Avenue locations for Kingsdale Gynecologic Associates. She holds privileges at both Riverside Methodist Hospital, Knightsbridge Surgery Center and Upper Arlington Surgery Center, specializes in invasive surgery and is certified to provide Nexplanon contraceptive. Dr. Plante is a member of the American Congress of Obstetricians and Gynecologists
Dr. Plante attended University of Hartford in West Hartford, Conn. for her undergraduate studies, earning a bachelor's degree in biology and chemistry, summa cum laude, and played varsity volleyball. She received her medical school training from Lake Erie College of Osteopathic Medicine in obstetrics and gynecology, where she received several honors, including Medical Student Teacher of the Year, the Keith Devoe research award and the Community Care award. She completed her residency at Riverside Methodist Hospital.
"To me, it's imperative that my patients are educated about their health from adolescence through post menopause," said Dr. Plante, Kingsdale Gynecologic Associates. "I want to provide my patients compassionate care and build a positive relationship with the women of Columbus and Powell."
Dr. Plante resides in Hilliard with her husband Evan and their son, Owen.
Other physicians currently practicing at Kingsdale Gynecologic Associates are: David Bell, M.D., Donald Bryan, M.D., Christopher Copeland, M.D., Stephanie W. Costa, M.D., Sangeeta J. Crouser, M.D., Carol J. Greco, M.D., Jason V. Melillo, M.D., Jason G. Sayat, M.D. and Kimberly R. Shepherd, M.D. The practice is a member of MaternOhio Clinical Associates Inc., whose physicians provide more than 100,000 obstetric and gynecological patient encounters annually throughout 16 central and west central Ohio locations.
About Kingsdale Gynecologic Associates:
Kingsdale Gynecologic Associates, a division of MaternOhio Clinical Associates, Inc., has offices in Columbus and Powell and offers a comprehensive range of obstetric and gynecological services. Visit http://www.moca-obgyns.com or call 614.457.4827 for more information or to schedule an appointment.