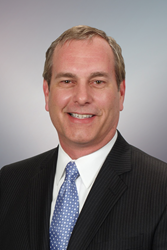 Fort Myers, FL (PRWEB) July 30, 2014
American Plating Power, a global supplier of industrial power supplies, is pleased to announce the appointment of Steve Smith as vice president of sales, effective August 11.
Smith brings 25 years of sales leadership and experience in international business development to this newly created role to help American Plating Power maintain its customer-centric focus while extending its reach into new markets.
Recognized for his ability to engage with customers and engineers in creating specialized solutions for leading high tech industries domestically and around the world, Smith has successfully led corporate expansion efforts into diverse industries and internationally in areas such as China, Southeast Asia, Brazil and Europe. He was responsible for the launch of more than a dozen highly innovative products used in the electroplating, semiconductor, and photovoltaic industries and has received recognition for "extraordinary and visionary" leadership within the industry.
"Steve's global experience, energy and reputation will support and advance our company mission to serve the needs of our current and future customers at the highest level as we continue to grow our business," said Waasy Boddison, President, American Plating Power. "The breadth of his experience and his capacity to form relationships based on delivering timely, effective and sustainable solutions will help position American Plating Power as the premier global supplier of industrial power supplies for generations to come. We are delighted to welcome Steve aboard as an integral member of our team."
About American Plating Power
As the leading authority on Industrial Power Solutions, American Plating Power brings more than a decade of global knowledge and development experience to the evolving field of industrial power supplies. APP products convert electrical energy supplied by public utilities into the essential current type for every application. This includes: DC, AC, and Periodic Pulse Reverse Rectifiers, as well as related equipment for industrial use globally.
For further information on American Plating Power please contact Lynn Brosius at the company's Fort Myers, Florida location at 239.275.5877.