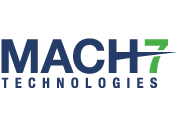 Burlington, VT (PRWEB) July 29, 2014
Mach7 Technologies, an award-winning provider of medical image management solutions, announced today the release of an enhanced version of its Physician & Patient Portal, version 11.5.
Mach7's Physician & Patient Portal enables direct communication and collaboration between physicians and patients. Patients gain access to a comprehensive view of their care history, including all imaging files. Mach7 seamlessly consolidates complete patient care records and intelligently delivers access to records where and when needed to save time, reduce costs and improve care delivery and patient satisfaction.
Mach7's Physician & Patient Portal version 11.5 features include:

Web-based, Zero-footprint – Enable access to patient data through any web browser without downloading tools or data to the viewing device
Universal File Access – Give patients and physicians consistent access to DICOM and non-DICOM files across workstations, personal computers and mobile device platforms
Intuitive User Interface – Provide patients and physicians with a feature-rich, yet simple interface. The user interface virtually eliminates the complexities of user adoption, while providing the tools required for effective patient care and communication
Sharing and Communication Tools – Allow patients to share procedure information with family, friends and physicians using secure email and protected portal access. Physicians can share and communicate between connected patients, physicians and third parties
Simplified Integration – Enable clinical image viewing on EHR, HIS, and other healthcare systems through dynamic URLs
Secure Access – Securely view procedure information backed by the latest encrypted web protocols and role-based directory authentication services
About Mach7 Technologies
Mach7 Technologies, headquartered in Burlington, VT, is a global provider of enterprise imaging solutions that allow healthcare organizations to easily identify, connect, and share diagnostic image and patient care intelligence anywhere at any time. Mach7's innovative communication and workflow technology delivers complete image management including rapid record identification, integration, synchronization and routing, advanced clinical viewing, and vendor neutral archiving across the enterprise. Unlock, Unleash, UnPAC with Mach7. Mach7 has locations in the U.S., Asia, Australia, and the Middle East. To learn more, visit http://www.mach7t.com, or follow us on Twitter, Google+, and LinkedIn.
###
Press Contact:
Megan Saulsbury
Clarity Quest Marketing
(877) 887-7611
megan(at)clarityqst(dot)com