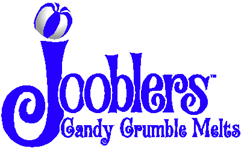 We are in the candy business, not the commodity business... providing not only all party-planning materials to entertain, but the information and services required to best utilize and create with our products. – Dr. Evans Boney, PhD
El Segundo, CA (PRWEB) July 29, 2014
In response to cocoa prices rising to their highest levels in three years, Hershey's, M&M-Mars, and Nestle's all recently announced prices for their products would increase as well, some by as much as 8%. While far from being unaffected by such increasing costs, CandyWarehouse.com confirmed today it has chosen to absorb such increases rather than passing them on to customers.
"With its vast array of unique and diverse products, CandyWarehouse is able to weather price increases of any one commodity or product type and better protect its customers from an uncertain and volatile commodities market," says founder and President Christopher Pratt.
"We are in the candy business," says Dr. Evans Boney, PhD, Director of Marketing at CandyWarehouse, "not the commodity business. We offer over 6,000 different products –everything from chocolates, gummies, and hard candies from all over the world to candy-themed apparel and accessories, party supplies, and decorations. We are a one-stop shop providing not only all party-planning materials to entertain, but the information and services required to best utilize and create with our products."
"Our customers value CandyWarehouse.com and keep coming back, not just because we offer quality, bulk candy at the best prices, but because we provide our products alongside quality content that informs, educates, entertains, and often makes customers laugh out loud," said Pratt.
With full-time, in-house writers, photographers, and videographers, CandyWarehouse's website provides informational, do-it-yourself and how-to videos, informative and witty product descriptions, and crystal clear photographs.
"Unlike Amazon or other online companies that simply show a picture of a candy bag on its product page, CandyWarehouse strives to depict every angle and layer of its products," says Pratt. "We will have an image of our candy in its packaging; another with the candy outside the package, then with it unwrapped; another image of the candy sliced in half; and finally an image showing how its size compares to a standard M&M."
The creative content of the company's site continues to grow. "We have several new offerings we're excited to share over the next several months; without giving too much away, our Pufflettes, Tesla Twist Pops, Puffy Poles, Squiggly Pops, and Sticklettes are about to get their video premieres."
YumJunkie, CandyWarehouse.com's house brand, will also not be raising prices, and it will be offering many new items in the coming months. These include Sweet Spindles, a tasty hard candy stick; Swipple Pops, which combine swirl lollipops with ocean ripples and a clear stem; Jumbo Beach Balls, colorful hard candies perfect for the pool or beach; Petite Pufflettes, a miniaturized version of the perennial best-seller; Bling Rings, which provide a full ring candy alternative to Ring Pops (in seven unique cuts); and Jooblers Candy Crumble Melts, fruity mints that are as colorful as they are flavorful.
Aside from bringing their private label brands to the small screen and shipping fresh, bulk candy by color around the country, the warehouse is actively preparing for the incoming shipment of new Halloween candy. Fresh Candy Corn, Zombie Candy, and other Halloween favorites are slated to arrive in large quantities throughout August and September.
About CandyWarehouse.com, Inc.
Since 1998, CandyWarehouse.com has been the world's top online bulk candy store, providing popular and hard-to-find as well as nostalgic and the latest-trend candy delivered fresh and fast to customers both domestically and internationally. The company sells to businesses and individuals and carries more than 7,000 varieties of candy, candy-related products and party supplies.