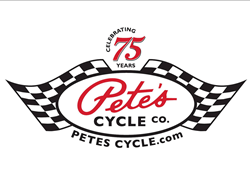 This event is to make people aware of autism in their home town," says John Leach of Pete's Cycle, Maryland's biggest motorcycle and motorcycle accessories dealer. "All proceeds from this ride go to families in Harford county with Autism spectrum disorder
(PRWEB) July 31, 2014
Pete's Cycle would like to announce that it is co-sponsoring its first annual Motorcycle Poker Run. The event will take place on Saturday, August 16th (Rain day is August 23rd). Bird's Nest Barbecue is sponsoring the event as well, in addition to providing what is going to be the biggest feast in town.
"This event is to make people aware of autism in their home town," says John Leach of Pete's Cycle, Maryland's biggest motorcycle and motorcycle accessories dealer. "All proceeds from this ride go to families in Harford county with Autism spectrum disorder." So, in case you were thinking that your money wouldn't be well spent, think again.
The ride starts and ends at Pete's Cycles (334 Bel Air Rd, Belair Md). In addition, there is a $25 per person entry fee, which includes lunch. Open Registration is from 8:30-10 a.m. The run will commence at 10:30, while lunch is from 1-3.
Yes, there will be prizes. However, they will be awarded at the end. For more information contact Chris 410-838-8087 or Troy 410-838-8021.
"The purpose of this ride is to get motorcyclists together to enjoy a beautiful ride through Harford county," says Leach, "while at the same time raising money for a great cause."