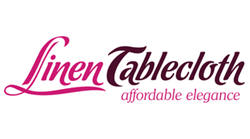 I don't think we'd exist without the internet
Portland, OR (PRWEB) July 29, 2014
LinenTablecloth, an e-commerce company specializing in retail and wholesale tablecloths, chair covers, and accessories, was recently featured in Google's Economic Impact Report to illustrate Google's impact on Oregon business. Every year, Google conducts this report to illustrate the digital giant's contribution to businesses on a local level. Google's array of digital tools, ranging from its SEM application, Adwords, to its cloud-based file sharing application, Google Drive, has helped provide approximately 1.5 million businesses with $111 billion of economic activity last year alone.
The CEO of LinenTablecloth, Ron Berrett, was interviewed in the report, stating, "I don't think we would exist without the internet." In the interview, Ron highlighted some of Google's tools, such as Gmail, Google Drive, Google Calendar, and Google Hangouts, as being especially beneficial in the company's growth because Google apps "...made it seamless to communicate and work with remote employees." With cloud-based applications, LinenTablecloth's corporate office in Portland, OR can work on documents with its warehouse staff in Memphis, TN and Vancouver, BC, in real time.
Established in 2005, the e-commerce company's staff has rapidly grown from just Ron and his wife, Maggie, to over 60 employees. Dave Nunez, LinenTablecloth's CIO & VP of Operations, stated, "Adding jobs makes a significant impact on these local communities, especially in these economic times." Google has played a tremendous role in LinenTablecloth's growth, as the company primarily reaches customers through paid advertising and organic search channels. Using Google's analytic tools to identify new target markets, the company is rapidly expanding every year, and was recently ranked among the Top 500 e-retailers in 2014, according to Top500Guide.com. For more information, read the full Oregon Google Economic Report here.
About Linentablecloth:
LinenTablecloth, a Berrett Brothers Inc. company, is the leading online retailer of tablecloths, chair covers, and other table linen products. The company owns a manufacturing facility located outside of Shanghai, China where product quality and consistency is carefully monitored.
Since 2005, LinenTablecloth has been the preferred online linen shopping site of brides, wedding planners, party planners, and event coordinators in the United States and Canada due to its affordable hotel and restaurant quality linens. The Oregon-based company is known for its excellent customer service, fast shipping and customer-friendly return policy. LinenTablecloth provides telephone support through its toll-free hotline: (877) 835-5617. Its online storefront, http://www.LinenTablecloth.com, offers a wide selection of linens for homes, special events, hospitality and service industries.