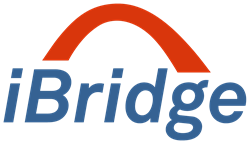 With the existing business we're doing with Washington-based clients, in addition to the new business we hope to earn in the city and state, this is both a timely and strategic move for us.
Beaverton, OR (PRWEB) July 29, 2014
Leading West Coast information management and data services firm iBridge LLC announced today the opening of its new Seattle office to better serve the growing number of legal, health, and software clients in and around the Puget Sound region.
Founded in 2004, iBridge is headquartered in Beaverton, OR., and has offices in the US, EMEA, and India. The company works with a range of corporations, organizations and law firms with a range of services and solutions, including eDiscovery, record management, back office on demand, and software development. Clients have included Safeco Insurance, Wilson Sonsini Goodrich & Rosati LLP and Yahoo! Inc. The new office emerges during an increased effort to expand iBridge's services and operations throughout the Northwest.
"iBridge has been working with companies and firms throughout the Pacific Northwest region for 10 years, and this new office marks our increased efforts to serve our growing number of law firms, healthcare organizations and technology companies located in the Puget Sound region," said Desh Urs, President & CEO of iBridge.
"Considering our existing business with Washington-based clients, in addition to the new business we hope to earn in the city and state, this is a timely and strategic move for us," said Dean Van Dyke, Vice President of Business Process Optimization.
iBridge provides clients with access to over 550 highly-trained full-time employees, plus a significant infrastructure support organization. Trained in Six-Sigma quality processes and ISO 270001:2005, BS 7799 and SEI-CMM Level 5 certifications, iBridge strives to deliver extraordinary results with every engagement. It has exceptional success in client retention and a reputation for superior customer service among companies of all sizes across the United States, Canada and Europe.
About iBridge
iBridge is a team of trusted, responsive information experts who capture, normalize, mine and report data to help organizations make smarter business decisions. By cutting through the data noise, iBridge provides critical information to its customers, allowing them to better understand their opportunities. iBridge's value is in it's ability to solve business problems in collaboration with it's customers; to rapidly scale up or down; and to integrate it's teams with client organizations. The company has offices in Oregon, Washington and India.
To learn more about iBridge and its services, call 888.490.3282. You can also visit ibridgellc.com or connect with them via Facebook, Twitter, LinkedIn, or Google Plus.