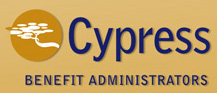 It's the fraudulent purchases themselves plus all the costs associated with things like lost work time and extra legal fees that really add up.
Appleton, WI (PRWEB) July 29, 2014
With over 1.8 million victims affected in 2013 and an average loss of $22,346 per incident, medical identify theft (MIT) is becoming a fast-growing problem nationwide as thieves are stealing personal information to illegally purchase medical devices, services or prescriptions.
Cypress Benefit Administrators – a leading third party administrator (TPA) with multiple locations across the United States – has recently partnered with ICR Bridge on behalf of its employer-clients and members as a proactive step in avoiding the costly consequences of these thefts.
Through the partnership, ICR Bridge will provide state-of-the-art support services when MIT situations and other forms of identity theft occur.
If criminal activity is verified, Cypress members will receive one-on-one resolution guidance in handling the time-consuming work of reporting the crime, resolving the consequences and restoring their good names. Members are assigned a personal Recovery Expert, and their files stay active for 36 months after the initial security breach is resolved. If further criminal activity occurs in this time period, the file is re-opened and the situation is immediately addressed.
"Crimes related to medical identity theft have become another factor in today's escalating health care and employee benefit costs," said Tom Doney, Cypress president and CEO. "It's the fraudulent purchases themselves plus all the costs associated with things like lost work time and extra legal fees that really add up."
Although not reported on in the news as prominently, cases of MIT cost six times more than the average incident of identity theft and added up to more than $40 billion in 2013. They are currently the fastest growing form of identity-related crimes.
"We have always been proactive about finding ways to keep health plan costs in check on behalf of each client, and this is an added step that can help meet that goal," Doney said.
Cypress is offering the MIT resolution services through ICR Bridge to all new clients as well as existing clients upon their next renewal dates. These services are available to all employees as well as their spouses or domestic partners and dependents up to age 25.
A privately held company headquartered in Appleton, Wis., Cypress Benefit Administrators has been pioneering the way toward cost containment in self-funded health benefits since 2000. The third party administrator (TPA) is the country's first to bring claims administration, consumer driven health plans and proven cost control measures together into one package for companies ranging from 50 employees to thousands of employees. It serves employer-clients across the U.S. with additional locations in Portland and Salem, Ore., Omaha, Neb. and Colorado Springs, Col. For more information on Cypress and its customized employee benefits, visit http://www.cypressbenefit.com.