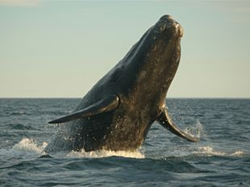 Helicopters take guests from the ship onto land for a variety of activities including hiking, mountaineering, ski trekking, photo workshops and field camping.
Seattle, WA (PRWEB) July 29, 2014
A trip to Antarctica is no ordinary holiday or vacation – it's an expedition. SouthAmerica.travel is proud to offer several exciting packages for the seventh continent, as operated by Oceanwide Expeditions. Tours range from nine to 32 days aboard the M/V Plancius and M/V Ortelius. Each ship measures nearly 300 feet in length and is designed to handle polar ice conditions. Extended trips are available for the remote islands of the mid-Atlantic and New Zealand.
With corporate headquarters in The Netherlands and a North American office in Houston, Texas, Oceanwide has been operating Antarctic tours since 2005. The company was the 2011 World Travel Awards recipient for World's Leading Polar Expedition Operator. Guided activities are conducted in English and equipment is provided.
SouthAmerica.travel found a natural fit in offering these 'end of the world' excursions to thrill-seekers and adventurists. The tours depart from Ushuaia, Argentina, nicked named 'el fin del mundo' for being the southernmost settlement on the planet. Additionally, a tour to South Georgia in the mid-Atlantic departs out of Ushuaia and returns to Montevideo, Uruguay.
Looking for a true 'trip of a lifetime' experience? The Ross Sea expedition lasts 32 days and travels from Ushuaia to several parts of Antarctica before continuing on to New Zealand. The voyage includes helicopters that take guests from the ship onto land for a variety of activities including hiking, mountaineering, ski trekking, photo workshops and field camping. Water activities include diving, kayaking and Zodiac group excursions. Each activity has a maximum group size allowed and spots are claimed as customers sign up. People who are interested in specific activities such as climbing and diving are encouraged to book quickly.
Oceanwide has received recognition for being a sustainable tour operator. As sponsors of Bird-Life International, the company actively promotes the "Save the Albatross" campaign and also recently implemented the use of ecological products aboard its vessels. In choosing Oceanwide as a tour partner, SouthAmerica.travel consultant Tye Rogerson described the range of benefits. "Given their longevity as a tour provider, experience in the polar regions and the sustainable approach they take to travel exploration, we are thrilled with this partnership," Tye shared with us.
The 'extreme' adventures are not for all travelers and will be targeted to a very specific market segment. "We've found that our clients often look at travel to the Antarctic as a bucket list item, meaning they are highly experienced travelers with fringe destinations remaining," Tye continued. "Otherwise, travelers typically have very specific reasons for going, because this isn't the type of trip where you kick back in a lounge chair with an umbrella in your drink." For more information on these exciting tour offerings, contact SouthAmerica.travel at 1-888-588-8915 to book your place on board today!