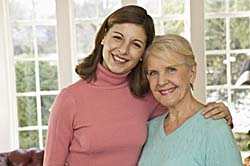 Palo Alto, CA (PRWEB) July 29, 2014
Avenidas is always looking for ways to promote health and well-being in older adults. Once again, the non-profit agency is doing just that with the Third Annual Successful Aging Celebration, a free event for seniors.
This event gives seniors the opportunity to learn about how they can stay active and maintain better health. There will be a variety of fun activities, including a Tai Chi demonstration, live music and dancing, wellness vendors, tech demonstrations and artists. In addition, there will be food tastings, courtesy of Lyfe Kitchen, and a wellness panel of aging experts from Aging 2.0 and DrukerCenter.
The Successful Aging Celebration is sponsored by Avenidas, Palo Alto Medical Foundation, Sutter Health, El Camino District Healthcare and Stanford Hospital & Clinics. It will take place from 9:30 a.m. to 1:30 p.m. on Saturday, Aug. 16 in the Hearst Conference Center and Courtyard at the Palo Alto Medical Foundation, located at 795 El Camino Real, Palo Alto.
Avendias is committed to supporting seniors and providing them with the tools and information necessary to help enrich and strengthen their lives. The non-profit invites community members and seniors alike to join the celebration to honor seniors, as they work to bring together resources and organizations that will help seniors successfully "age in place." For more information about the event, visit http://www.pamf.org/successfulaging/.
<br>About the company:<br>Avenidas Rose Kleiner Center is a program of the non-profit agency Avenidas. It seeks to create a community that supports and celebrates older adults and provides a wide range of support options, information and services that enable people to stay active, maintain their independence, help their aging parents or care for a spouse. Avenidas' innovative programs and compassionate staff help enrich the lives of more than 6,500 mature adults and their families each year. Avenidas serves the mid-Peninsula communities of Palo Alto, East Palo Alto, Stanford, Menlo Park, Los Altos, Los Altos Hills, Atherton, Portola Valley, Woodside and Mountain View. For more information, please visit http://www.avenidas.org.