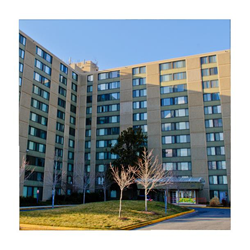 RED structured the prepayment terms on the new note to allow CPDC flexibility when it considers next steps with recapitalizing the property after the initial 15 years of the tax credit period ends.
Dallas, TX (PRWEB) July 29, 2014
RED Mortgage Capital, LLC, the mortgage lending arm of comprehensive capital provider RED CAPITAL GROUP, LLC, announced today it closed an FHA insured loan for property owner Edgewood IV Limited Partnership for the rehabilitation of Edgewood IV, an affordable housing complex located at 611 Edgewood Street, NE, Washington, D.C.
This 11 story apartment high-rise was originally constructed in 1974 and substantially rehabbed in 2002/2003 with Low Income Housing Tax Credits ("LIHTC") under the FHA Section 221(d)(4) program. Of the 258 units, 103 apartments have a Section 8 HAP contract with 50 percent of the total units restricted to 60% AMI per a LIHTC regulatory agreement.
The key principal of the project is Community Preservation and Development Corporation ("CPDC"), a non-profit real estate developer that has focused on the acquisition, redevelopment, and operation of affordable housing and the provision of resident services since its inception in 1989. During that time, CPDC has substantially increased the stock of affordable housing in the mid-Atlantic region, and today owns and operates over 4,500 multifamily apartment units serving more than 9,000 residents.
Tracy Peters, Senior Managing Director for RED said, "As a result of this refinancing, the owner was able to decrease the interest rate on Edgewood IV significantly plus generate over $2 million in funds for repairs to the property. RED structured the prepayment terms on the new note to allow CPDC flexibility when it considers next steps with recapitalizing the property after the initial 15 years of the tax credit period ends."
"Our goal was to refinance Edgewood IV in order to take advantage of the very low interest rate environment and to generate funds to repair and upgrade the property. These goals were accomplished with the assistance of RED and in cooperation with the HUD Baltimore office," said Chris LoPiano, Senior Vice President of Real Estate at CPDC. LoPiano continued, "Edgewood IV is now well positioned to continue to provide affordable housing for an area of Washington, D.C. that has significant market rate development activity and upward pressure on rents."
***
About RED CAPITAL GROUP, LLC
Recognized for its industry expertise, innovative and comprehensive structures, and consistently high rankings, RED CAPITAL GROUP, LLC has provided over $55 billion of integrated debt and equity capital since 1990 to the seniors housing and health care, multifamily, affordable, and student housing industries through three operating companies. RED Mortgage Capital, LLC is a leading Fannie Mae DUS® and MAP- and Lean-approved FHA lender with a mortgage servicing portfolio of more than $17.8 billion. RED Capital Markets, LLC (MEMBER FINRA/SIPC) is a leader in the distribution of Fannie Mae and Ginnie Mae Project MBS, and provides structuring, underwriting, placement, and advisory services for tax-exempt and taxable housing and health care bonds. RED Capital Partners, LLC provides proprietary debt and equity solutions, and asset management in a range of forms, including subordinated gap and bridge loans. RED CAPITAL GROUP, LLC is a subsidiary of ORIX USA Corporation.
About ORIX USA Corporation
ORIX USA Corporation is a diversified financial company with approximately $6 billion of assets in sectors spanning commercial finance, venture finance, commercial real estate and public finance, as well as $25 billion of assets managed for others. Operating subsidiaries include Houlihan Lokey, RED CAPITAL GROUP and Mariner Investment Group. Headquartered in Dallas, Texas, ORIX USA and its subsidiaries have more than 1,400 employees and offices in major cities including New York, Los Angeles, London and Tokyo.
ORIX USA is a wholly owned subsidiary of ORIX Corporation, a Tokyo-based, publicly owned international financial services company with operations in 35 countries worldwide. ORIX Corporation is listed on the Tokyo (8591) and New York Stock Exchanges (IX). For more information on ORIX USA, visit http://www.orix.com.
DUS® is a registered trademark of Fannie Mae
For more information on this announcement, please contact:
Tracy W. Peters
Senior Managing Director
RED Mortgage Capital, LLC
Columbus, Ohio
+1.614.857.1656
twpeters(at)redcapitalgroup(dot)com
For more information on RED CAPITAL GROUP, LLC, please contact:
Lisalynne Quinn
Director of Marketing
RED CAPITAL GROUP, LLC
Dallas, Texas
+1.469.385.1434
llquinn(at)redcapitalgroup(dot)com